Archdiocese superintendent focuses on mental health 1 year after Parkland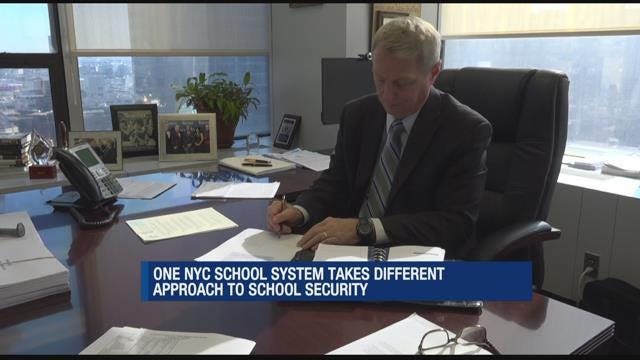 One year after 17 were killed at Marjory Stoneman Douglas High School in Parkland, Florida, a superintendent is tackling school safety with a different approach.
In the months since the shooting, schools across the the country have revisited their security plans. But apart from physical protection, the Catholic Schools of the Archdiocese of New York hold teaching mental health to a high degree.
"If you want your school to be safe, really work on bullying. All of our schools have an anti-bullying curriculum that we work with, with teachers and guidance counselors," says Archdiocese of New York Superintendent Dr. Timothy McNiff.
The curriculum focuses on topics like how to confront bullying, how to respond if confronted by a bully and what damage is done when someone is a bully.
The archdiocese is not solely relying on mental health awareness -- it recognizes the importance of physical barriers. For example, all exterior doors of schools are locked.
School was even closed for one day so that the NYPD could teach protocol, training people in the building how to react in various scenarios.