Should you watch 'Barbie,' 'Oppenheimer' or both? 2 highly anticipated movies released this weekend creates Barbenheimer fever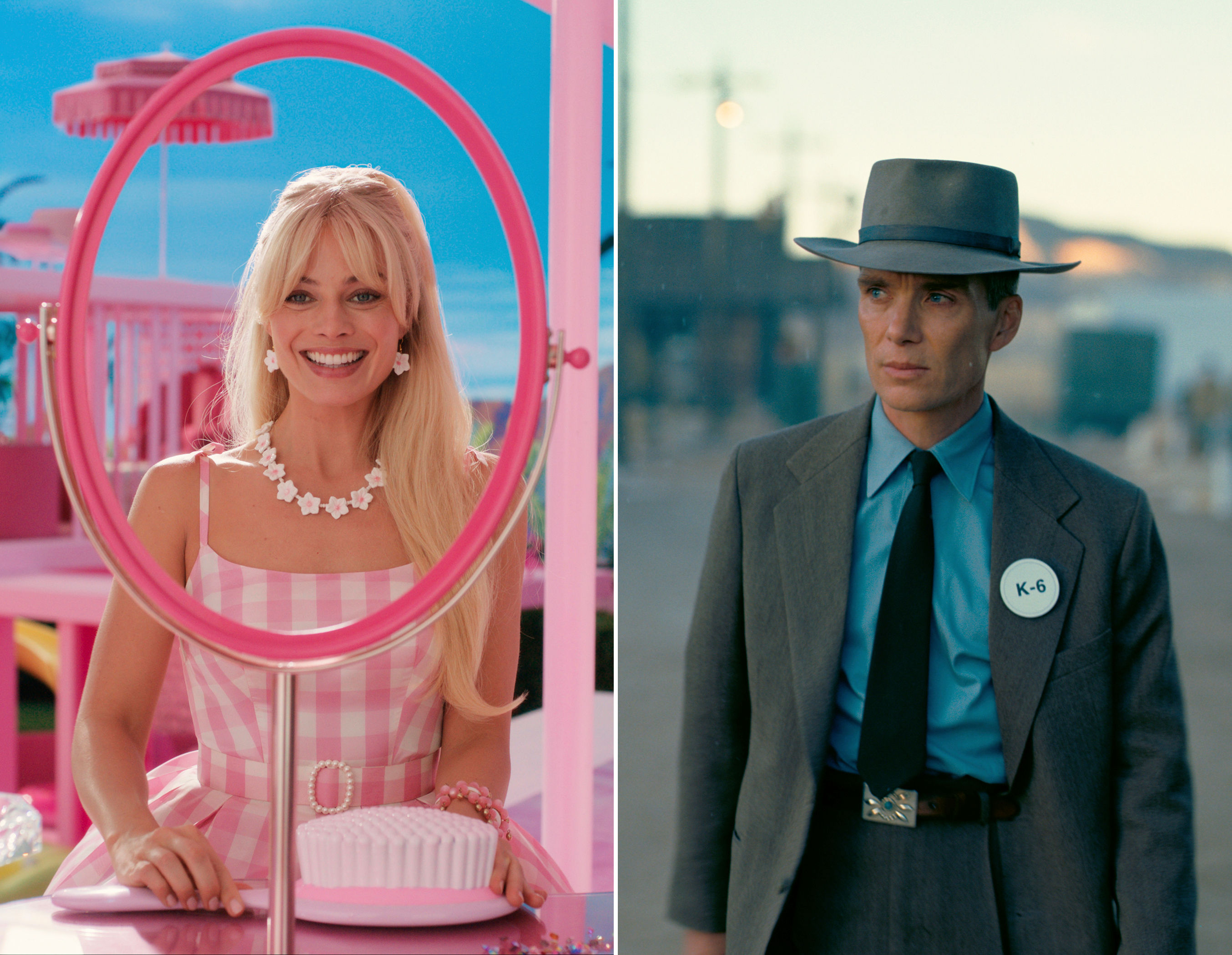 Barbenheimer fever? Yes, it's a thing.
It's a battle of the movies this weekend as "Barbie" and "Oppenheimer" officially come out in theaters Friday, July 21.
Theaters are getting ready for a busy and epic weekend. Barbenheimer is a phenomenon describing movie-goers who will see both movies on the same day.
"Barbie" stars Margot Robbie as Barbie and Ryan Gosling playing as Ken. The two live in the perfect world of Barbie Land until they discover what the real world is like to live among humans. The movie also features other notable celebrities Greta Gerwig, Will Ferrell and John Cena.
Associated Press
"Oppenheimer," written and directed by Christopher Nolan, features Cillian Muprhy, Robert Downey Jr., Florence Pugh and Emily Blunt. The feature documentary chronicles the life of Julius Robert Oppenheimer, the "father of the atomic bomb."
If you plan on seeing both movies in one day, make sure to grab some tasty snacks and drinks to prepare for a long, eventful movie day of nearly five hours. The "Oppenheimer" movie alone is 3 hours long, and "Barbie" is an 1 hour and 54 minutes long.
So, will you be living your best life in plastic this weekend in Barbie Land or are you more nuclear and rather see "Oppenheimer"?