Bronx college student recognized by MIT for science accomplishments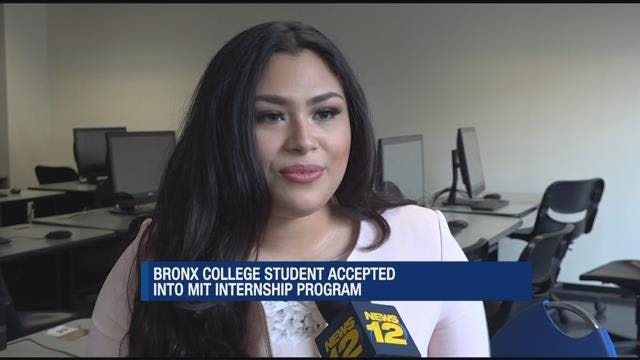 One Bronx student's rigor in science and technology has caught the attention of one of the top colleges in the world.
Bronx native Elayne Blancas is a college student at Hostos Community College studying a wealth of science ranging from anesthesia studies to electrical engineering to biology, physics and neurology.
Blancas works closely with her mentor, professor Moise Koffi, who is currently assisting her in the study of elephants and how they maintain their body temperature.
With the encouragement and guidance of Koffi, Blancas was accepted into MIT's prestigious summer internship program.
Blancas will attend the 10-week program to study the phenomenon of anesthesia.
Blancas tells News 12 The Bronx that reaching such academic success didn't come easy, as she was bullied as a child and once battled a head injury after a water park accident that left her temporarily unable to read, write or speak.
"I started seeing that I had skills that stood out so I worked on improving those and mastering them," she says when asked how she overcame such adversity. "I explored every opportunity that came I just took it."