Bronx River Houses gets big repair blitz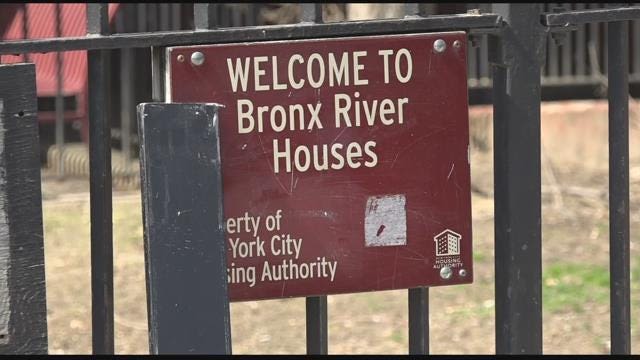 Residents of the Bronx River Houses can expect improvements to their living conditions starting Saturday.
The apartments are getting a big repairs blitz to address a backlog of work orders.
The development is also part of the first set of NYCHA complexes to receive the authority's new lead-based paint testing plan starting April 1.
The Bronx River Houses was originally going to receive the new testing at some point in the next 20 years, but after a push back the development is now part of the first set to receive the accelerated testing.
The development has also tested positive for Legionnaire's disease. Assemblyman Marcos Crespo says the testing will be carried out using special equipment on every surface in all apartments.
NYCHA is working with seven contractors that will inspect between 5,000 and 7,000 apartments monthly. The contracts begin April 1 and last until September 2020.