Bronx River Houses last on the list for lead paint removal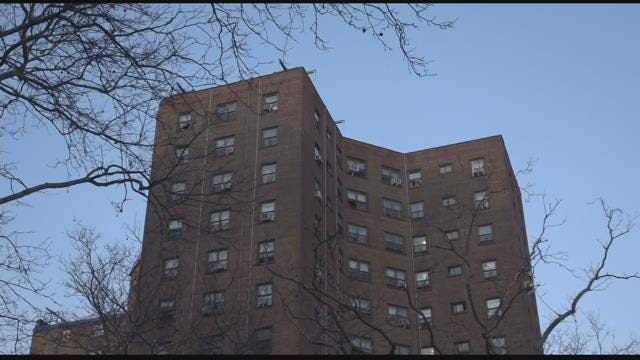 Residents living at the Bronx River Houses will have to wait for something to be done about the lead paint problem in their apartments.

The reason is because NYCHA announced it will tackle lead pain problems in Brooklyn and Manhattan before the Bronx.

Councilmember Richie Torres says NYCHA's decision is not OK.

"So when I asked NYCHA why the second-class treatment, NYCHA couldn't explain why," says Torres. "So I'm calling on the New York City Housing Authority to speed up the process at Bronx River Houses."

A 2018 lawsuit filed against NYCHA revealed that Bronx River Houses, Harlem River Houses and Williamsburg Houses had widespread contamination. Ninety-eight percent of the tests done at the Bronx River houses came back positive.

NYCHA has hired seven contractors to tackle the lead issue. It will take five years to clean up the units in Brooklyn and Manhattan and 20 years to get through the apartments at Bronx River Houses.

Tenants in the Bronx say they aren't surprised, saying NYCHA neglect is nothing new.

Lead paint is especially dangerous for children. Lead poisoning can cause permanent learning difficulties, seizures and even hearing loss in serious cases.