Cardinal Spellman H.S. gears up for St. Patrick's Day parade performance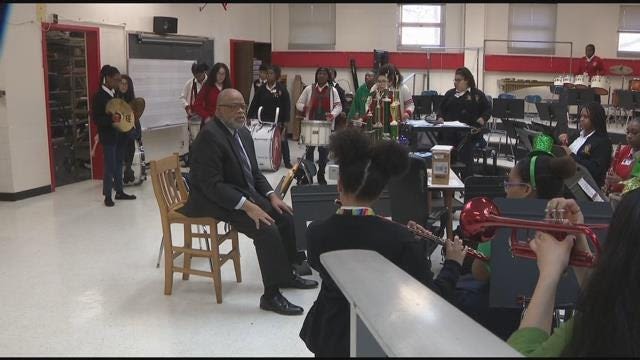 St. Patrick's Day is this weekend and a group of students in the Bronx is getting ready for the big parade.
Rehearsal is underway for the marching band at Cardinal Spellman High School ahead of the St. Patrick's Day parade in Manhattan Saturday. 

The marching band is made up of nearly 150 students, who have all been fine tuning their skills on the drums, trumpets and saxophone.
When the parade starts, the students will fill more than an entire New York City block.
The band and cheerleaders have been practicing since the end of the summer. 

Cardinal Spellman High School has been marching in the St. Patrick's Day parade for over 40 years.