CDC advises face coverings in public; recommendation is voluntary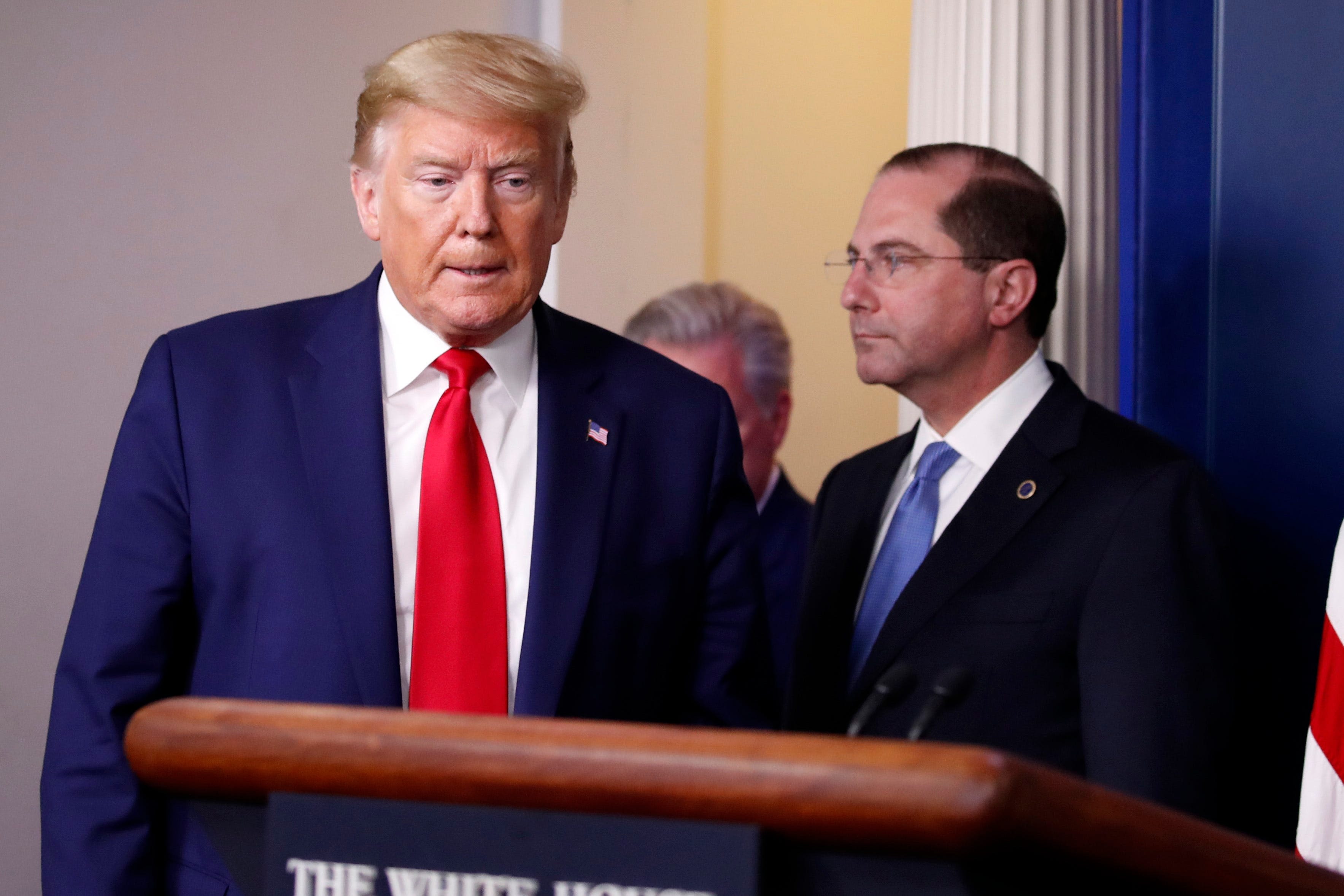 The Coronavirus Task Force gives its daily White House briefing.
BRIEFING UPDATES:
-President Donald Trump applauded health care workers, first responders in New York, the epicenter of the pandemic in the U.S.
-The CDC is recommending Americans wear non-medical face coverings in public, President Trump says. The recommendation is voluntary and does not affect social-distancing guidelines.
-Trump said he probably will not wear a mask, "I don't see it for myself."
-Blue Cross Blue Shield said it will waive copay fees. Uninsured Americans will be reimbursed, Trump said.
-Federal government will provide 8.1 million N95 masks to New York City. 
-President Trump says he is directing FEMA to prevent export of N95 masks under Defense Production Act
-Expanding the role of Armed Forces and will help field hospitals around the country, including New York. 
-Banks are working to give small businesses loans, which will help people keep their jobs, according to Trump.
-Abbott Instruments have 18,000 machines but FEMA is ordering 1,200 more to be distributed across the country, said Vice President Mike Pence. Abbott has a 15-minute coronavirus test.
-FDA approved an antibody test to be used to examine ways to scale up the tests, said Pence.
-Dr. Deborah Birx said each state will have a different curve.
-Secretary of Health and Human Services Alex Azar said funds under Families First Coronavirus Cares Act will provide free health care for coronavirus patients. 
-Trump said he is leaving stay-at-home orders to the governors. 
PHOTOS: The impact of coronavirus around the world