Celebrities at the 'Toy Story 4' premiere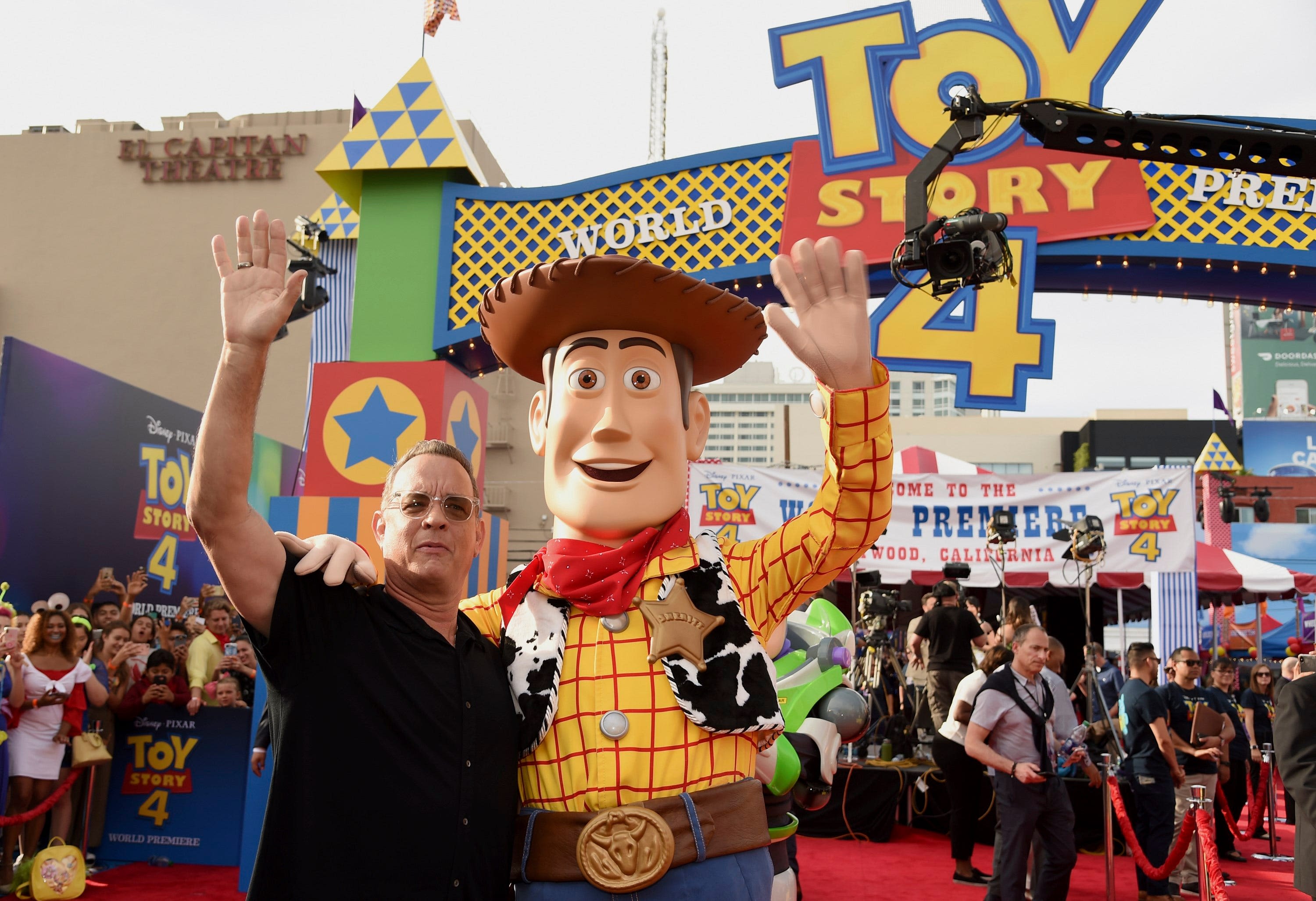 The premiere for 'Toy Story 4' was held June 11.
The red carpet event was held at the El Capitan in Los Angeles.
Fans lined the streets as celebrities arrived for the premiere.
According to IMDB, when a new toy called "Forky" joins Woody and the gang, a road trip alongside old and new friends reveals how big the world can be for a toy.
The film is set to hit theaters on June 21.