Colorful Holi celebration held at Castle Hill Avenue restaurant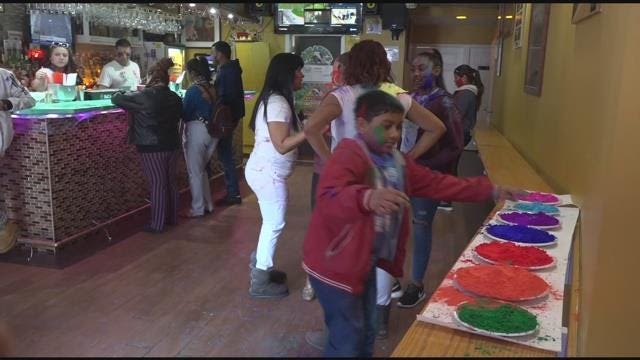 People flocked to a colorful celebration Saturday for the Hindu festival of Holi at a restaurant on Castle Hill Avenue.
The event was held at Melanie's Roti to mark the start of spring. Restaurant owner Suneta Narraine and her husband Tillock say that throwing the neighborhood party each year is a chance to give back to the community while bringing together friends, family and anyone else who wants to join in.
The Hindu festival Holi, also known as the festival of spring or colors, is about the end of winter and the blossoming of spring. People took part by throwing around colorful powders made from dried flowers, symbolizing the blooming of spring flowers and the upcoming season.
Now in its fifth year, the Narraines say they're thrilled to see so many people come out to celebrate, especially because Saturday also marked the 11th anniversary of the restaurant's opening.
The couple plans to keep giving back to the community with more events in the future.