CUNY students march across Brooklyn Bridge to urge action on funding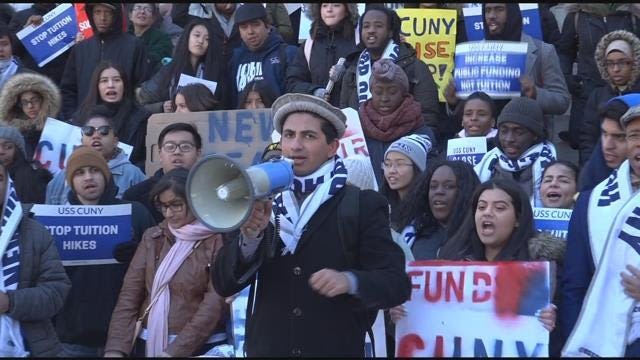 CUNY students and supporters marched across the Brooklyn Bridge Saturday to demand that state lawmakers take action to address funding in the state budget.
The protesters made their way to Brooklyn Borough Hall, with signs and chants calling for a "new deal" for CUNY.
Students say they're not only calling for a tuition freeze or free tuition -- they're advocating for better infrastructure and pay for adjunct professors.
Some say they're dealing with issues like broken elevators, leaks and more.
Advocates say they will continue to chant, tweet and reach out to lawmakers until time runs out. The New York state budget is due April 1.