Cuomo: More devastating closures possible to contain coronavirus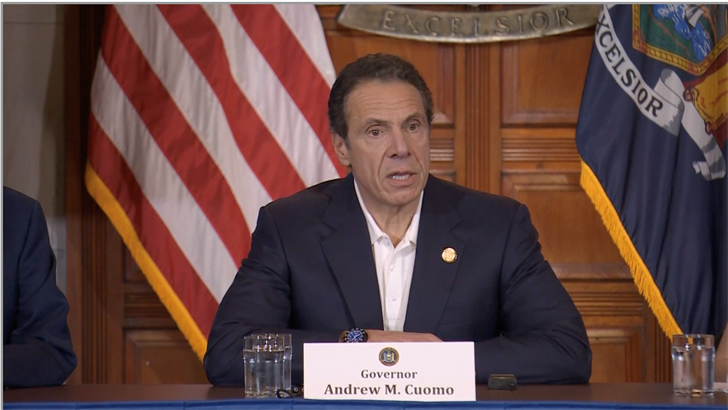 New York Gov. Andrew Cuomo said during a Tuesday media briefing that more devastating closures could be possible to contain the spread of coronavirus.
 Cuomo stressed during the briefing that uniformity between neighboring states and towns is key to helping to contain the virus. He also addressed the rumors of a quarantine for New York City. He said that action would need to be approved by the state, and he has 'no plan whatsoever,' to do that.  
Cuomo said the expected peak of the virus is approximately 45 days, based on the data from other countries. He said based on that data, at this rate of spread, 55,000-110,000 hospital beds will be needed, including 18,000-37,000 ICU beds. Currently, in the state, there are 53,000 beds and 3,000 ICU beds.
According to Cuomo, there will be a meeting Tuesday to discuss increasing space in hospitals, possibly waiving space rules to reach maximum capacity. He is also looking at increasing hospital staff and possibly temporary construction. FEMA and the National Guard are engaged in the discussions.
According to Cuomo, officials will be focused on the acutely ill, senior citizens and those with underlying illnesses.
Meanwhile, Cuomo says that 10,000 people have been tested in New York, and they are testing about 1,000 people a day. There are currently at least 1,300 positive cases, with at least 12 deaths. Of those cases, 264 cases are hospitalized.
The testing office will be open in Nassau County at Jones Beach. Cuomo is also planning to open drive-thru testing sites in Suffolk and Rockland counties, as well as Staten Island.
PHOTOS: The impact of coronavirus around the world