Cuomo signs bill providing death benefits for families of NY front-line workers who have died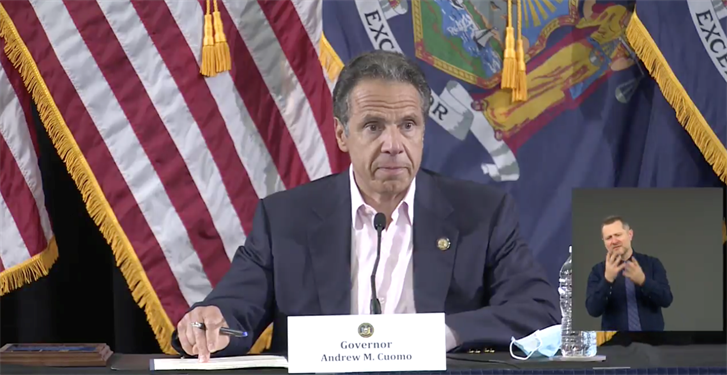 Gov. Andrew Cuomo gave an update Saturday on the state's response to the coronavirus pandemic as he visited a community center in the Bronx. He also discussed protests in New York City where violence erupted overnight in response to the death of George Floyd.
BRIEFING NOTES:
-Cuomo says there is continued good news in the numbers, with hospitalizations, intubations and new cases all down. He says we lost 67 New Yorkers in the past 24 hours, the same daily death toll as yesterday.
-Five regions of NY entered Phase 2 of reopening yesterday, and next week the Capital Region and Western NY could qualify as well, pending a review of the data and the numbers, Cuomo says.
-NYC is on track to start reopening on June 8, but still has work to do to get there.
-Cuomo says the state needs to begin reviewing its public hospital system and making improvements.
-The governor says the state will partner with Northwell Health to forge heatlh connections in communities where there are disparities. He notes that minority communities have been disproportionately hit hard by the virus.
PHOTOS: Coronavirus impacts countries around the world