Dangerously cold: Officials warn of safety hazards during polar vortex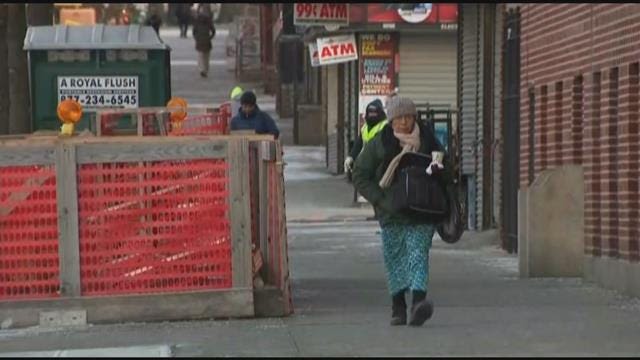 The actual temperature outside may be above zero but it certainly doesn't feel that way.
The bone-chilling temperatures can be a safety hazard for those who don't dress accordingly before heading out.
The arctic blast that's gripping the upper Midwest has the region being called the "icebox of the nation." It seems New York may be a new addition to the growing list of states where the temperatures are or feel below zero.
If heading out, people are advised to wear multiple layers, scarves, hats and gloves.
Drivers are also advised to be aware of black ice on the roads, as well as on sidewalks.
Those with pets should make sure their protecting from the cold and that their paws are covered.