Dept. of Buildings: Deadly building collapse was preventable, caused by overload of concrete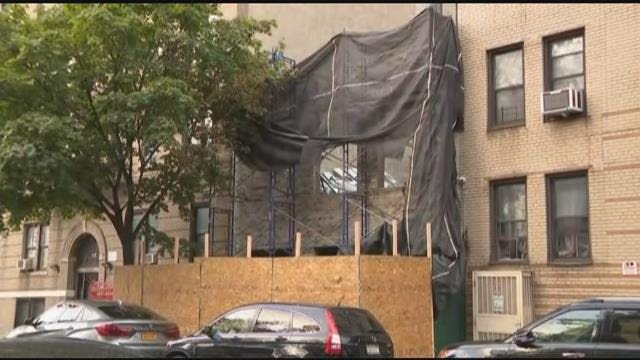 As the investigation continues into a deadly construction accident in the Bronx, the Department of Buildings is saying the incident could have been prevented.
Firefighters responded to the scene of the building collapse Tuesday on East 208 Street.
Crews were seen climbing into the building, trying to rescue workers trapped inside. All but one worker survived. News 12 is told two workers were rushed to the hospital with serious injuries, and three others suffered minor injuries.
News 12 has learned the man who died as a result of the collapse is 46-year-old Segundo Huerta. He tragically passed away when the building came crashing down.
Segundo's family says the 46-year-old came to the Unites States 15 years ago from Ecuador for a better life from him and his loved ones.
Not only are his loved ones dealing with a tragic loss, there are also two other family members recovering from serious injury at the hospital.
The city's Department of Buildings says it believes the collapse happened due to an overload of concrete masonry blocks on the third floor, causing it to collapse and trap the construction worker on the second floor.
City building officials say the incident could've been prevented. The construction company has been revealed as Pioneer General Construction.
According to records, this building had no prior violations and was set to be a four-story complex.
The DOB insists it will continue to investigate and promises to take the necessary actions against those responsible. There is now a full stop work order for the project.