Double meteor shower visible Monday night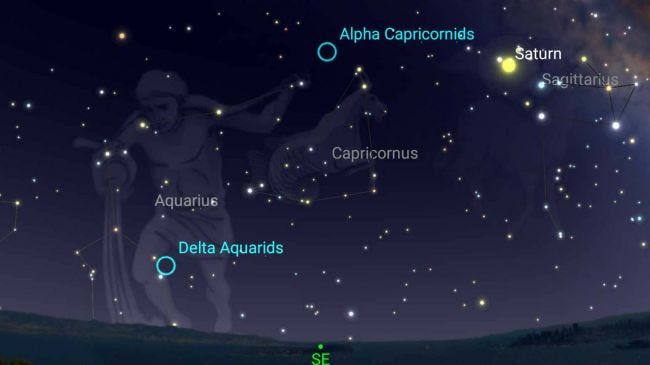 Going to be out overnight Monday? You may want to occasionally look up.
Both the Southern Delta Aquarids and the Alpha Capricornids will combine to produce 20-25 visible meteors per hour late Monday night into Tuesday morning. The best viewing time will be shortly after midnight.
With generally clear skies across our area and a new moon coming Thursday, viewing conditions will be good. Of course, those in well-lit areas such as New York City and large towns will want to seek out darker areas for this celestial treat.
If you miss these meteor showers, you may still be able to catch them through the first few nights of August.
(Image credit: SkySafari App)