Family members, strangers remember Uber driver fatally stabbed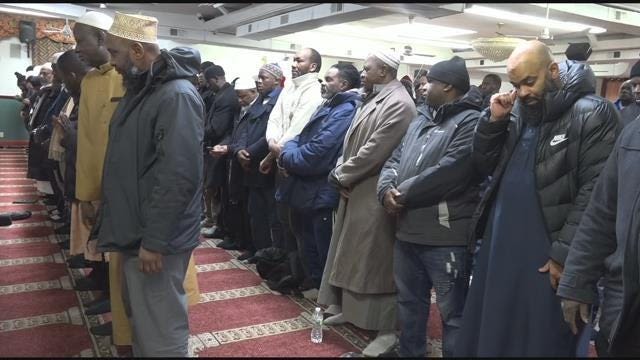 More than 100 community members came together Wednesday to mourn the loss of an Uber driver who was stabbed to death over the weekend.
Friends and family gathered at Masjid Sidiki mosque in Claremont to comfort each other in the wake of the loss of Ganiou Gandonou.
Police say the 27-year-old was stabbed to death and found in his car Saturday night on Hutchinson River Parkway East.
The gathering was especially painful for Gandonou's wife, who says she was overwhelmed by the huge turnout.
"I feel the support, I am not alone, a lot of people behind me," says Latifatou Alimi.
Even some people who did not know Gandonou stopped by to show support.
Gandonou leaves behind a 2-year-old son. 
Police say they do not have any suspects yet. They have offered a $3,000 reward for information leading to an arrest.
Gandonou will be laid to rest in New Jersey.