Family run candy shop features over 2,000 types of sweets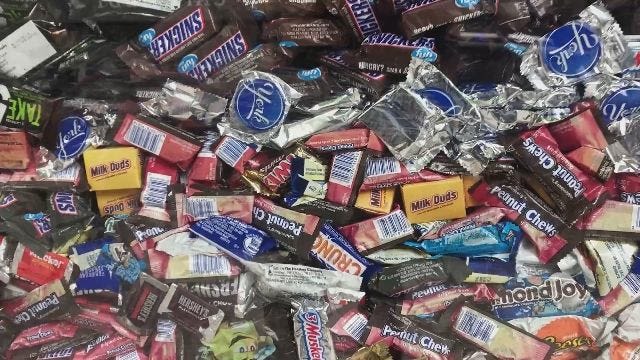 What once was a shoe repair shop is now a blooming candy store on Manhattan's Lower East Side.
Economy Candy has become a New York Willy Wonka factory.
Owner Mitchell Cohen and his wife Skye took over the shop after his parents retired over five years ago. 
"We go back to 1937 here at Economy Candy. We used to be a shoe and hat repair shop, and we only had a pushcart outside with just a little bit of candy," says Cohen.
The candy shop is filled with a wide variety of candy, which is something the family is proud of. 
"We have over 2,000 varieties of candy, chocolate, dried fruits and nuts," says Cohen.
The candy shop has been passed down through generations, and they hope it stays that way for years to come. 
"We don't plan on going anywhere and luckily through word of mouth, we have been able to go 80 years strong," says Cohen.