Fashion designer Christian Siriano, team make almost 1,000 face masks for New York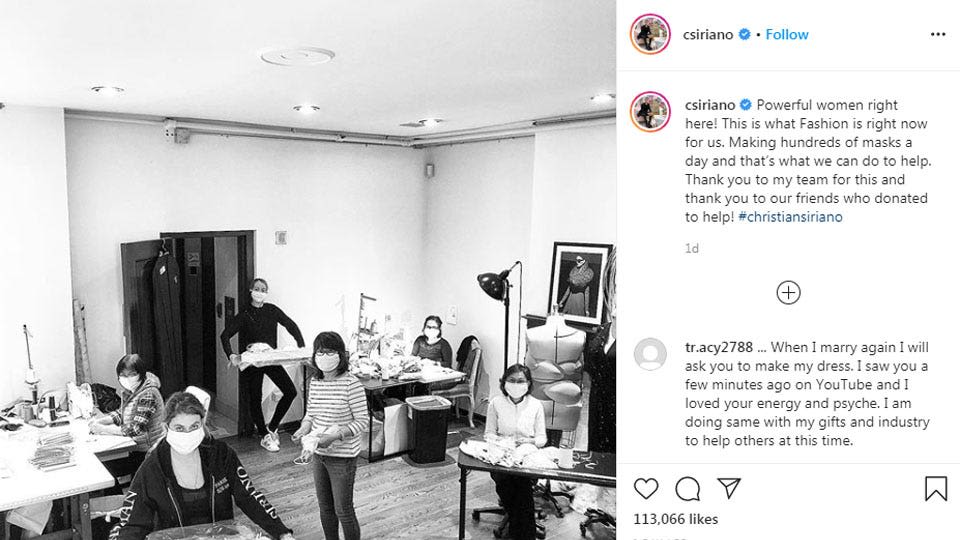 Christian Siriano says he and his team have been working hard to make masks for health care workers and others in need in one the hardest hit states amid the coronavirus pandemic.
Siriano was inspired after Gov. Andrew Cuomo tweeted for assistance in helping overcome mask shortages in New York state.
Siriano tweeted back to Gov. Cuomo saying he had a full sewing team working from home that could help.
The "Project Runway" star says his team has created almost 1,000 masks. He added that they are all washable and bleachable.
In an Instagram post Wednesday, Siriano thanked his team for making hundreds of masks a day.