Forecast: Squall-line could bring heavy rain, flooding to NYC Thursday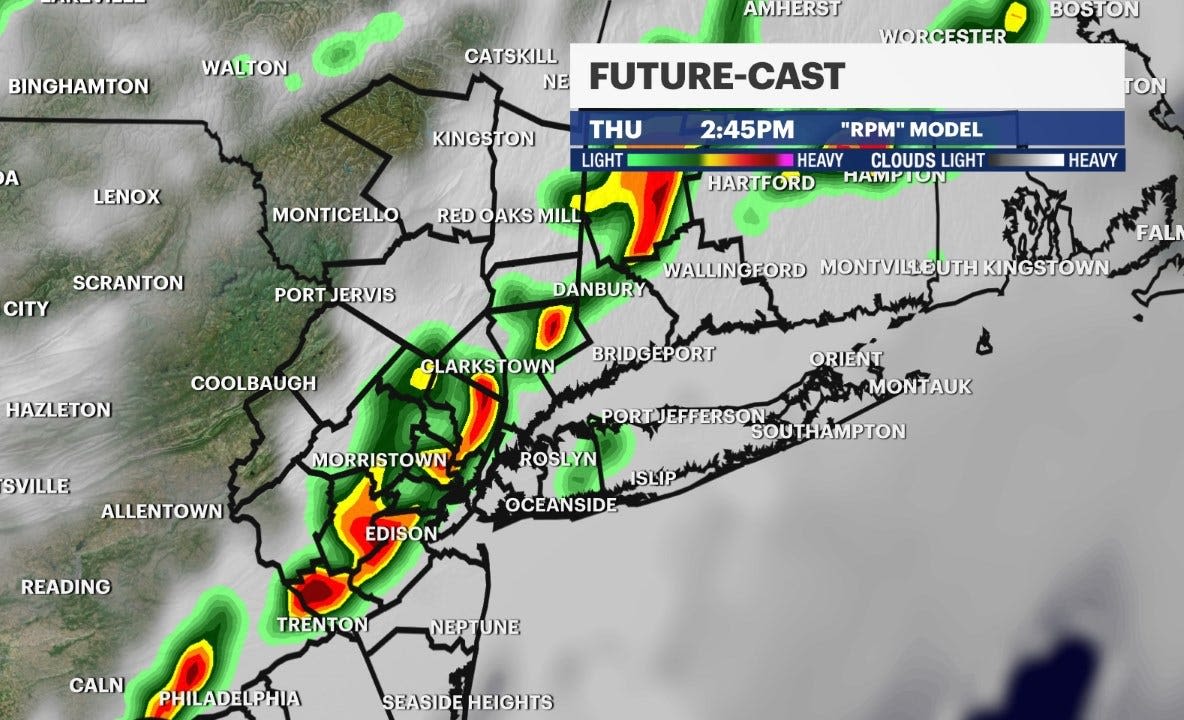 News 12 meteorologists say a weakening weather front will slowly move through the tri-state area on Thursday – bringing showers and a few thunderstorms.
Some of those storms may produce briefly heavy rain, some flash flooding and perhaps gusty winds and small hail.
The storms will be part of a thin squall-line that should move through New York City between 2 p.m. and 5 p.m.
Evening clouds and scattered showers will be followed by partial clearing late lows from the mid to upper 60's south to northwest from 5 to 10 mph.
Stay with News 12 for the latest information on the forecast.
PHOTOS: Track tomorrow's storms at different parts of the day.