Former foster care youth credit mentor program with saving their lives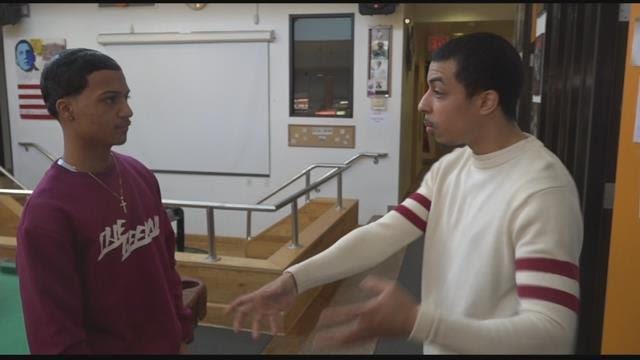 Two former foster care kids are crediting a city mentoring program with saving their lives and helping them achieve success.
Miguel Ortiz says it wasn't easy growing up in the foster care system. He says around ninth grade he was partnered with a mentor and credits the program with saving him.
"I thought I was going to fail," says Ortiz. "I thought I was gonna be in the streets, being another government statistic."
Ortiz, who is now 24, has been a mentor himself for several years. He is now linked with the programs 'Fair Future Campaign' and 'Children Aid.' He works with kids ages 10 and older.
"They look up to me because they've seen the struggle that I went through and see how I rose above it," says Ortiz.
Both programs are joining forces to call on the City Council to provide one-on-one coaching support to all foster kids from their teens until age 26.
Alexander Santana, 19, also grew up in foster care. He says the programs are needed and met with Ortiz to talk about becoming a coach someday also.
Ortiz is encouraging Santana to become a person that others can look up to.