Star Wars Galaxy's Edge opens at Disneyland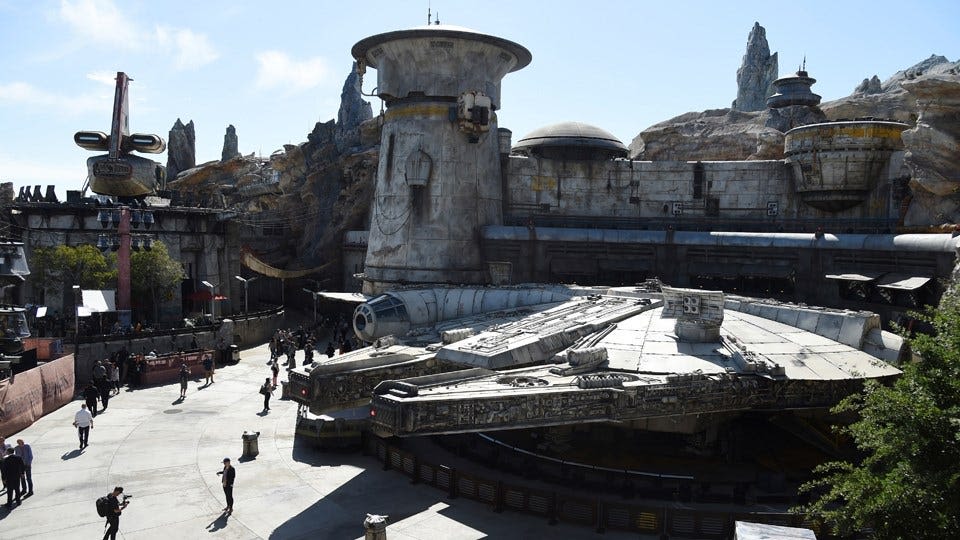 ANAHEIM, California - Star Wars enthusiasts and Disney fans alike are equally excited about the opening of Star Wars Galaxy's Edge in both Disney parks.
Check out photos from the media preview below.
From May 31-June 23 - fans looking to take control of the Millennium Falcon or get a bite to eat at Oga's Cantina will have to make reservations. As of June 24, all visitors are welcome without reservations.
Click here
for more on the reservation process.
Galaxy's Edge is a complete Star Wars experience, filled with shops, rides, food and fun.