Gov. Cuomo: $61 billion in federal support needed for NY, or there will be massive cuts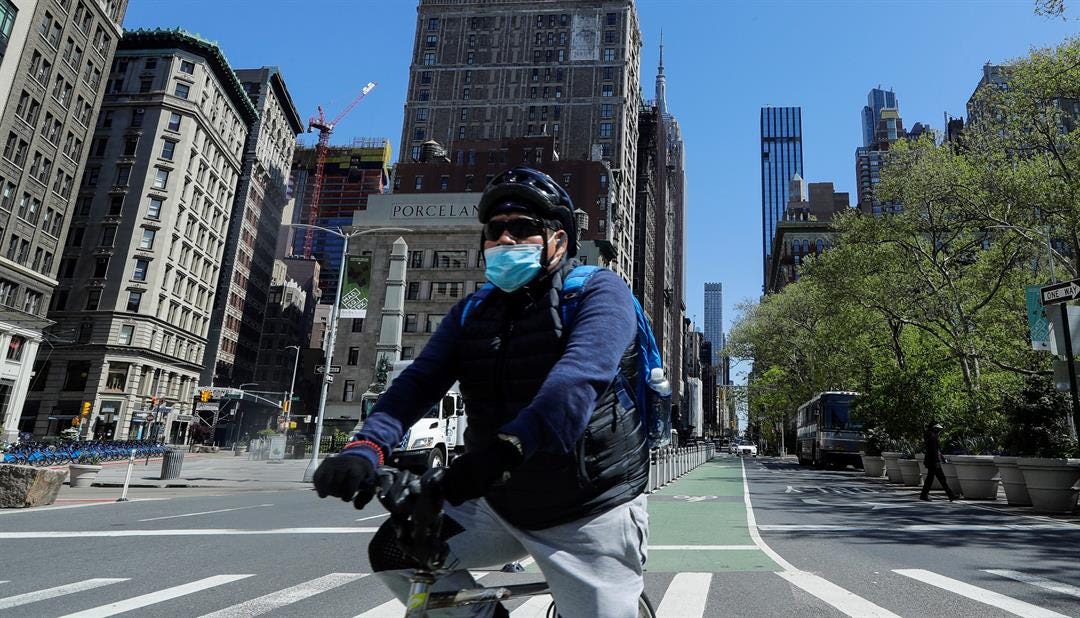 Gov. Cuomo: Total hospitalizations are down again. 195 New Yorkers died from COVID-19 on Monday.
The state Department of Health is investigating approximately 100 cases of what may be a COVID-19-related illness in children with symptoms similar to Kawaskaki disease and toxic shock-like syndrome.
Reopening will be consistent with CDC guidelines. "Stay with the science and the data."
Calibrating for reopening the state depends on some monitoring devices:
First monitoring device: Diagnostic testing

Second: Antibody testing.

Third: hospitalization rate vs. hospital capacity.

Fourth: Infection rate.
Gov. Cuomo says the state needs $61 billion in federal support or their will be cuts to schools, local governments and hospitals.
Gov. Cuomo says he and Gov. Larry Hogan, of Maryland, are issuing a joint statement asking for financial relief to states in next federal stimulus bill.
Gov. Cuomo outlines the 'Americans First Law;' which says if a corporation does not rehire the same number of employees it had pre-pandemic, it will not receive any federal money.
PHOTOS: Coronavirus heroes
PHOTOS: Countries around the world cope with COVID-19