IHOP hopes to raise $4M for sick kids during Free Pancake Day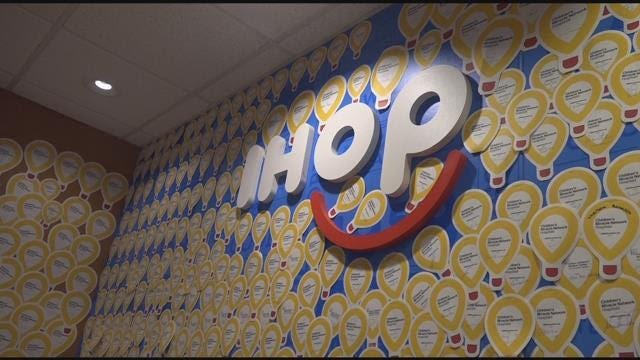 There was no purchase necessary at IHOP Tuesday – everyone was entitled to a free short stack at the restaurant's Free Pancake Day.
In return, IHOP encouraged customers to give back, collecting donations for the Children's Miracle Network, Shriners Hospital for Children and the Leukemia and Lymphoma Society in its "Flip it Forward for Kids" campaign.
This year, the goal was to raise $4 million companywide, which would beat last year's total by $1 million.
IHOP says they have raised over $30 million since starting the event in 2006.