It's National Hurricane Preparedness Week! Here's how you can get ready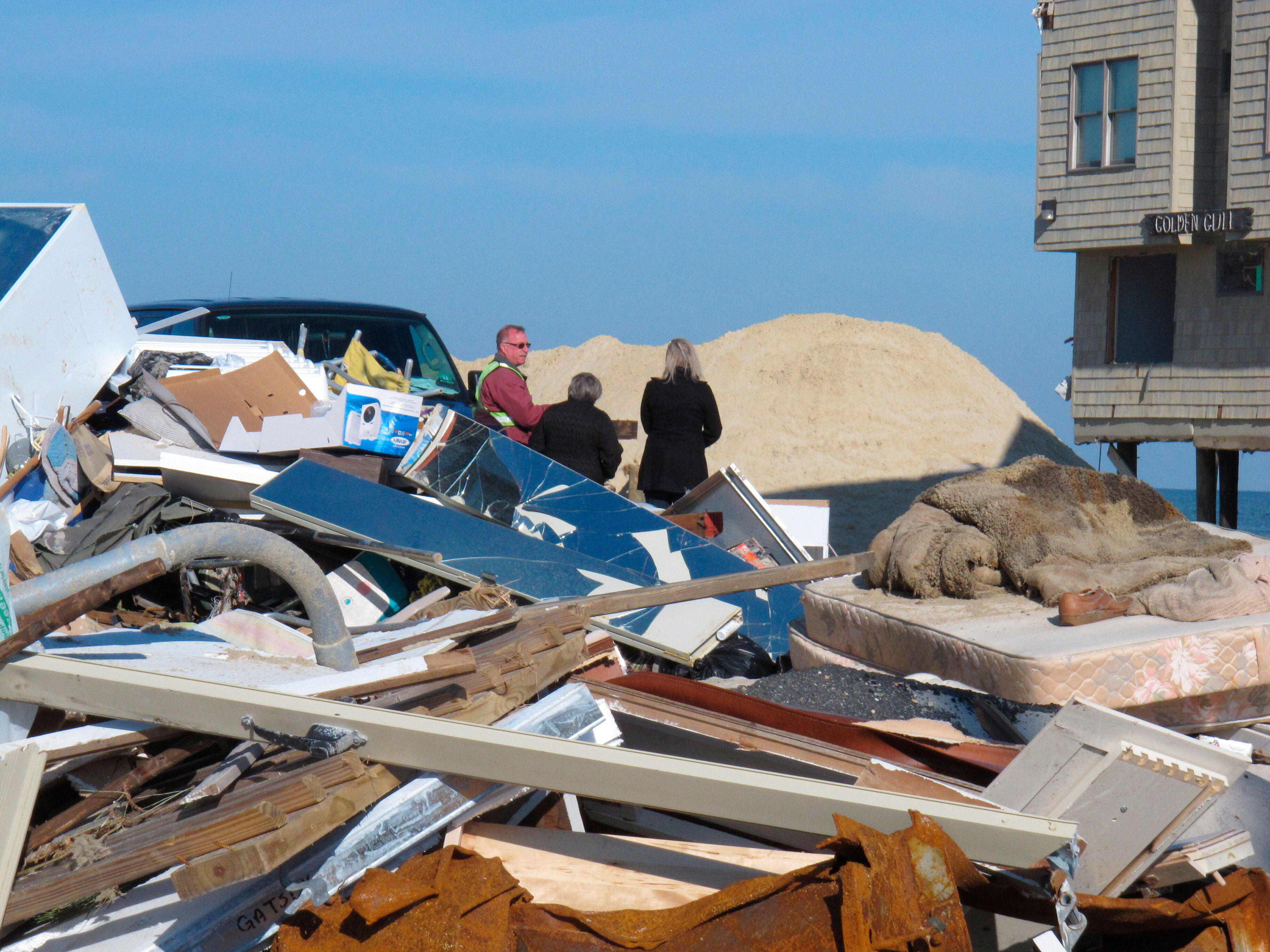 National Hurricane Preparedness Week is here!
The 2021 Atlantic hurricane season is less than a month away, so it's high time to make sure that you and your family are ready in case one hits.
This annual week is a nationwide effort to inform the public about hurricane hazards and to provide knowledge to help people prepare and take action. This year's daily themes include:
DETERMINING RISK
DEVELOPING EVACUATION PLANS
GATHERING DISASTER SUPPLIES
CHECKING UP ON YOUR INSURANCE
STRENGHTENING YOUR HOME
HELPING NEIGHBORS
COMPLETING A WRITTEN HURRICANE PLAN
A hurricane evacuation plan is just one of many ways to completely prepare for the next storm. (NOAA)
Originally observed as National Hurricane Awareness Week prior to 2004, the name of the week was changed to better indicate the ultimate goal: preparedness, not just awareness. 
The record-breaking 2020 hurricane season saw two tropical systems hit the tri-state area, Fay and Isaias, with the latter knocking out power over a week for some. Early forecasts for 2021 predict another above-average season.
Last year's unrivaled number of hurricanes couldn't have come at a worse time with the pandemic still in full effect. Dozens of storms forced folks across the Deep South into shelters -- putting health and safety measures to the test.
The dangers of tropical storms and hurricanes include damaging winds, flooding from storm surge, and flooding from rain. Since the hurricane is a rotating storm, tornadoes are also possible.
Workers try to clear boats and debris from the New Jersey Transit's Morgan draw bridge after surge from Superstorm Sandy pushed boats and cargo containers onto the train tracks. (AP)
Despite Isaias causing mainly wind damage last year, storm surge and coastal flooding has been the most noteworthy aspects of tropical cyclones for our area over the last decade, culminating with Superstorm Sandy. 
While the number of the storm's category may make it seem more daunting, it only tells how much wind the storm produces. Sometimes, lower number storms can cause more damage and loss of life. (NOAA)
Nationally, it has statistically been the deadliest aspect over the past half century, accounting for nearly 50% of storm-related deaths.
NOAA's storm surge map shows expected water inundation from coastal flooding. The image here is for that of a category 2 hurricane. (NOAA/NWS/NHC Storm Surge Unit)