'Junior' suspect moved from Suffolk County jail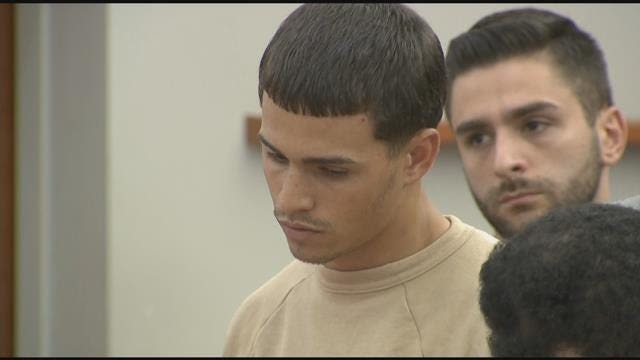 A suspect in Lesandro "Junior" Guzman Feliz's murder trial is no longer being held at Suffolk County jail and is reportedly expected to take the stand in the trial of other defendants.
The Department of Correction's website lists Kevin Alvarez as released from Suffolk County jail, however a DOC spokesperson says he was moved to a different jurisdiction for safety and security concerns. The name of that facility has not been released in order to protect him.
PIX11 is reporting that Alvarez pleaded guilty in a closed courtroom Wednesday and will testify in the trial now underway against the five men charged with first-degree murder in Guzman-Feliz's death.
Prosecutors say Alvarez is seen in footage entering a Belmont bodega on the night of Guzman-Feliz's death, then dragging him outside where the teen was hacked to death.
Alvarez is one of 14 alleged Trinitarios gang members accused of taking part in the killing last June. He was set to be part of the second trial in the case, along with eight other suspects charged with second-degree murder.