Late-day storms bring chance of damaging winds, hail, localized flooding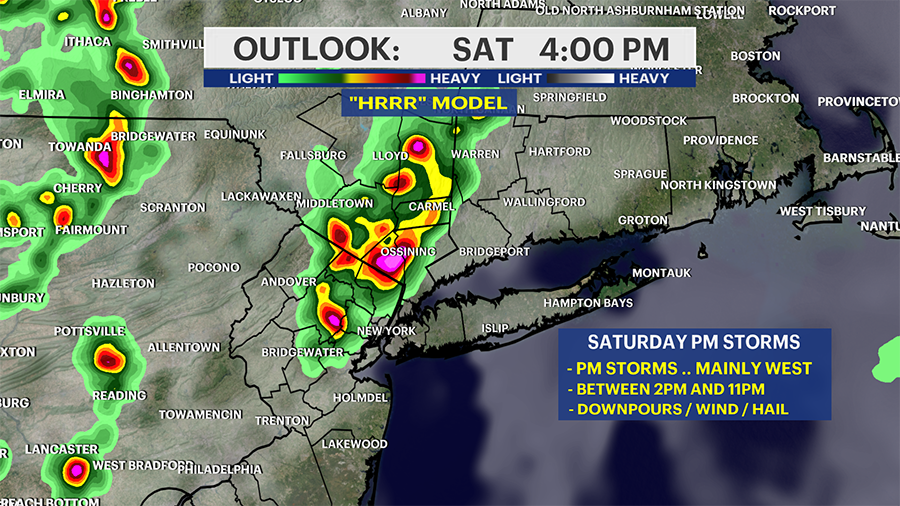 On the heels of Tropical Storm Fay, some summer storms are ramping up as they move across parts of the tri-state area on this Saturday. 
News 12 meteorologists say the storms that began popping up this afternoon could be severe at times. They're packing the chance for damaging, gusty winds, hail, downpours and localized flooding.
While most storms are expected to stay just north and west of the city, some are sweeping over the five boroughs. The storm activity could increase and intensify into the evening. The chance of storms will linger through around 11 p.m. before tapering off.
Overnight hours will see partly cloudy skies with lows around 72 degrees.
Sunday will be mostly cloudy with more chances for thunderstorms. Highs for the day will be around 87 degrees.
Stay with News 12 for the latest forecast information.