Lehman College students clean up Clason Point Park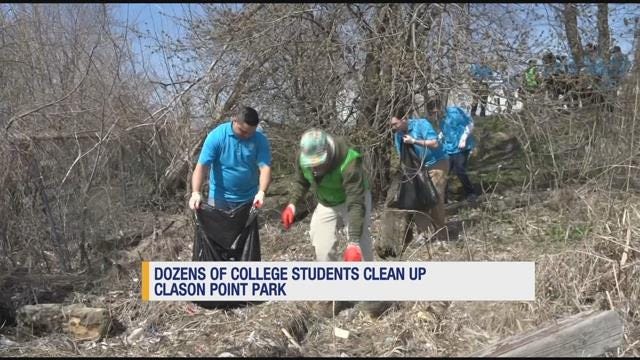 Dozens of college students spent their Sunday cleaning up at Clason Point Park.
Students from Lehman College partnered with the Parks Department as part of their social welfare initiative, "Reduce Crime Together."
They say cleaning up the park will give residents a safer, more pleasant outdoor place to enjoy and hopefully will encourage parkgoers not to litter in the future.
Most of the volunteers were from the "Save the Earth from A to Z" organization, which is a group within the World Mission Society Church of God.
Those who took part in the event say they feel it is their responsibility to take part in events like these.
"The students are the ones that need to take initiative to do something to make a change," said Lehman College Club President Lady Aria.
Organizers tell News 12 similar cleanups are also taking place today in other parts of the state and also in Puerto Rico.