Man acquitted of attempted murder in shooting of 5-year-old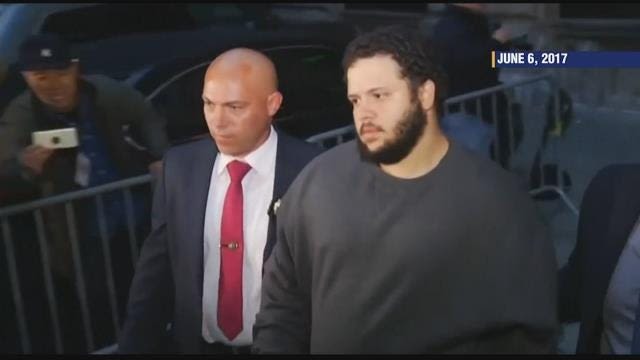 The man accused of shooting 5-year-old Jaheem Hunter in the head on his birthday has been acquitted of attempted murder.
Michael Quilles was also found not guilty of assault with a deadly weapon and reckless endangerment.
Barbara Holmes, Hunter's grandmother, said her family was in shock at the ruling.
"The justice system stinks," Holmes said. "None of us understood it."
He was only convicted for criminal possession of a weapon, for which he faces up to 15 years in prison.
Quilles was accused in the Claremont shooting on June 5, 2017, which was Hunter's birthday.
Police say Hunter was not the intended target in the shooting. The attempted murder charge Quilles was acquitted on was connected to two men police believe he was aiming for.
Quilles' defense team argued that the suspect was in fear for his life.
The trial lasted almost two weeks, but the jury came back with their verdict on the first day of deliberations.
The boy's family says although Hunter survived the shooting, he is still suffering from seizures as a result of what happened.
Despite the family's disappointment in the verdict, they say their focus is on Hunter and his road to a full recovery.