Mayor stresses importance of social distancing, thanks NYC teachers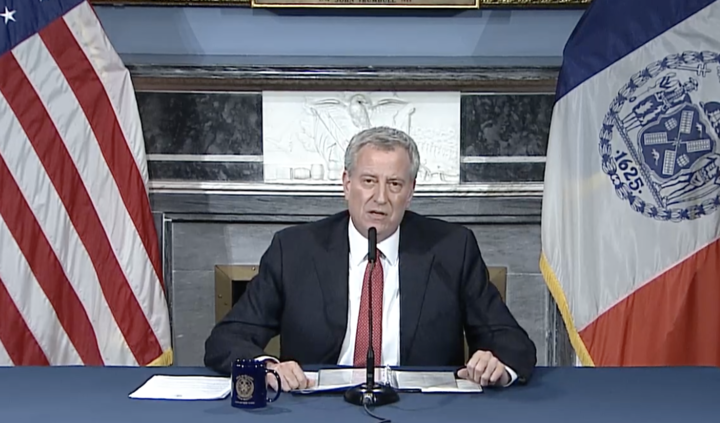 Mayor Bill de Blasio said New York City must take social distancing seriously to avoid the spread of coronavirus.
In an interview Monday morning, the mayor said the "New York on Pause" mandate is crucial for lessening the spread of the virus.
The mayor put a major focus on staying home and practicing social distancing.
Citywide, there are 12,339 positive cases of coronavirus. As of Sunday, there have been 99 fatalities.
Currently, there are 3,621 cases in Queens, 2,572 in Manhattan, 3,494 in Brooklyn, 1,829 in the Bronx, and 817 in Staten Island.
As of Sunday, there were at least 1,800 people hospitalized. Of those individuals, at least 450 were in the ICU.
 Mayor de Blasio says members of the NYPD will be patrolling neighborhoods to make sure social distancing is taking place.
He also said the goal to reopen schools is April 28. However, he said he was unsure how plausible that will be.
For NYC public school students learning remotely, the mayor said the city will be issuing more laptops and tablets.
The mayor made a point of thanking teachers, saying remote learning is a huge endeavor, especially for high school seniors looking to graduate on time.
Mayor de Blasio also stated that he talked to both President Donald Trump and Vice President Mike Pence Sunday night, all agreeing New York City has the most urgent needs.