Metro-North: More trains will run between Fordham, Manhattan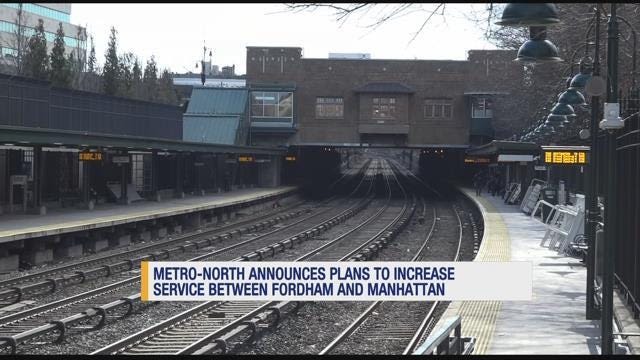 More trains will soon run between Fordham and Manhattan, Metro-North announced Monday.
In the past, travel was limited to the Harlem Line trains. But an agreement announced Monday by the MTA will have the New Haven line traveling to Harlem-125th Street and Grand Central Station. Previously, trains stopped and turned around at Fordham.
It means an additional 96 trains will run on weekdays between Fordham and Manhattan -- more than double the amount of previously available trains. And on weekends, close to 70 additional trains will be available for commuters.
It comes after Metro-North completed a $15.1 million renovation of the Fordham station.
Commuters who spoke with News 12 were thrilled to hear the news.
The new service will start running on Sunday, April 14.