Mets say Cespedes will opt out of season after missing Sunday game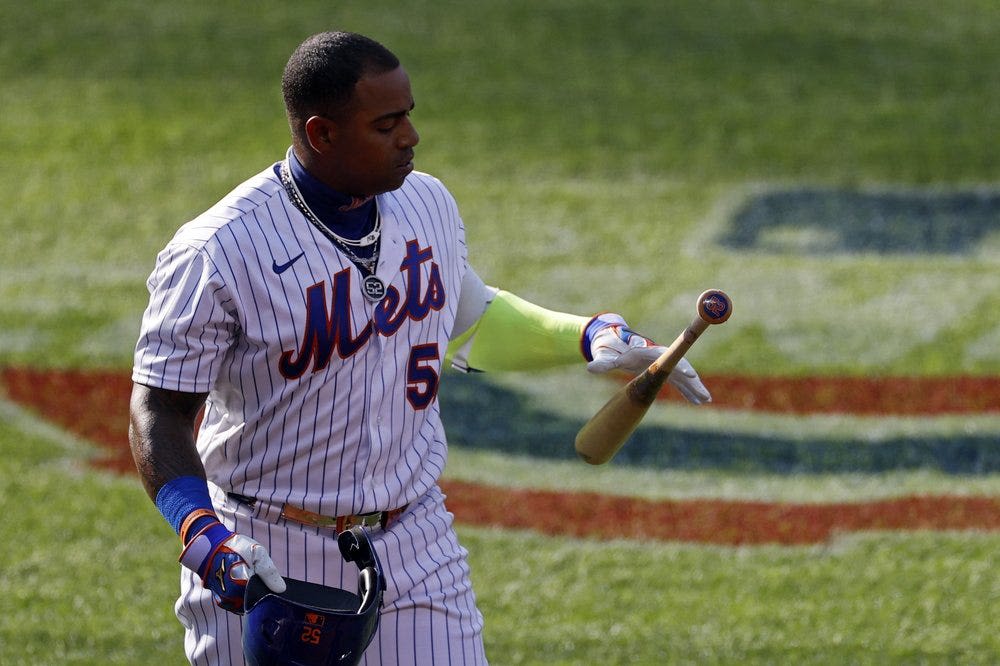 New York Mets slugger Yoenis Céspedes opted out of the 2020 season on Sunday because of the coronavirus pandemic, providing some clarity after the team said it was unable to locate him.
Céspedes did not report to the ballpark for the Mets' game at Atlanta, and the team said in a statement it had been unable to contact him. General manager Brodie Van Wagenen said the organization was notified by Céspedes' agent during its 4-0 loss that he had decided to opt out for "for COVID-related reasons.
 Céspedes went 0 for 4 during a 7-1 loss Saturday night in Atlanta. He is 5 for 31 (.161) with 15 strikeouts this season.
A two-time All-Star, the 34-year-old Céspedes returned to the lineup this season for the first time since July 20, 2018. He missed most of the past two years with a series of leg problems, getting surgery on both heels and then a broken ankle after a tumble at his Florida ranch in a supposed run-in with a wild boar.
Céspedes had been the Mets' designated hitter this season, taking advantage of a new rule this year that allows DHs in the National League.
Because he didn't begin the season on the injured list with a foot injury, Céspedes' salary rose from $2,222,222 prorated ($6 million before the schedule was shortened) to $4,074,074 ($11 million before the change).
The Mets also made two trades, getting outfielder Billy Hamilton and dealing away pitcher Tyler Bashlor.
The speedy Hamilton was acquired from San Francisco for right-hander Jordan Humphreys. The 29-year-old Hamilton was part of the Giants' 60-man player pool, but hadn't been in a game this season.
A switch-hitter, Hamilton ranks third among active players with 299 career stolen bases, and has been safe on 81.3% of his tries. Hamilton hit a combined .218 for Kansas City and Atlanta last year.
The 24-year-old Humphreys was designated for assignment by New York on July 29. He was an 18th-round draft pick in 2015.
Bashlor was acquired for cash. The 27-year-old didn't pitch for the Mets this season after getting into 24 games last year. He was designated for assignment on July 28.
The Pirates designated lefty Robbie Erlin for assignment. He pitched in two games this season.
-By The Associated Press