Mother holds event in Castle Hill to combat grief caused by violence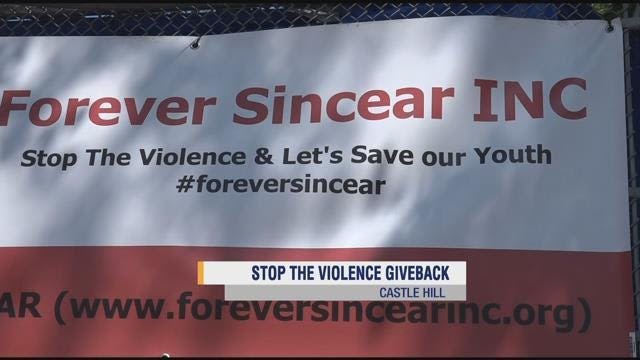 A mother held an event in Castle Hill Saturday to combat the grief caused by gun violence.
Stephanie Garcia started her organization Forever Sincear after her 16-year-old son, Sincear Williams, was fatally shot in 2017. Williams was killed while leaving a sweet 16 at Maestro's Caterers in Morris Park.
Garcia's event focused on giving enjoyment, hope and support to others who have been affected by traumatic losses. Garcia says seeing others enjoy themselves at her event gives her a sense of purpose.
The event, alongside Trinity Lutheran Church, had free haircuts, a bouncy house, water games and other entertainment for attendees.
Garcia says she plans to hold similar events in the future through her nonprofit organization.
Related: