MTA to phase out MetroCard: Out with the swipe, in with the tap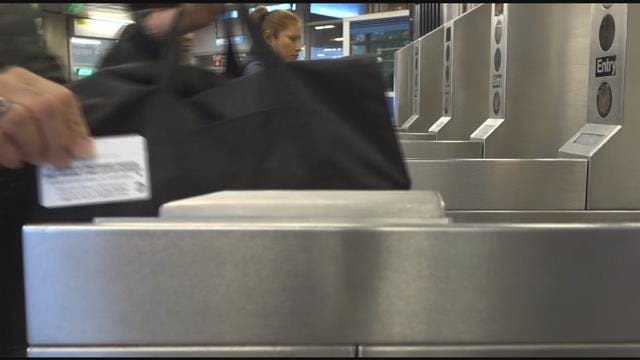 The MTA has announced plans to start testing its new MetroCard system next week.
Officials say the new contactless cards will be called One Metro New York, or OMNY.
Swiping a card will no longer be part of one's commute.
Logistically, commuters will use a mobile wallet, like Apple Pay, to a tap a contactless bank card at turnstiles at subway stations and on city buses.
LIRR and Metro-North customers will be able to merge their subway, bus and rail tickets into one integrated payment.
The MTA will also offer reloadable transit cards for those who don't have a smartphone.
Readers are installed at 16 stations along the 4, 5, and 6 lines from Grand Central to Atlantic Avenue-Barclays Center.
MTA employees will be the first to test out the technology. Other commuters are set to be able use it beginning in May, with plans to phase out the MetroCard by 2023.