Murder suspect refuses to appear in court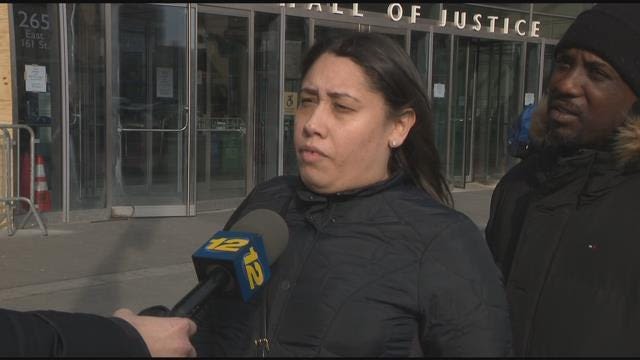 THE BRONX – The suspect in a 2017 murder case refused to appear in court Thursday when he was due in the Bronx County Hall of Justice.
Kameron Wallace, 19, is accused of killing Sincear Williams in 2017. Wallace was brought over from Rikers Island but refused to come to the courtroom, the judge said.
Williams' family and friends came to the courtroom to see the case proceed and were frustrated when Wallace failed to appear.
"It's frustrating but there's still no justice, my son is dead," said Stephanie Garcia, Williams' mother. "Kameron, no matter how you put it, no matter how much time they give him, he's going to still be alive."
Wallace's court-appointed lawyer says that his client refuses to speak to him and has requested new counsel.
Wallace is accused of shooting Williams to death in December 2017 during a Sweet 16 party at Maestro's Caterers.
He was arrested about a month after the shooting and is facing murder charges among others.
The judge appointed a new lawyer and set a new date for the hearing and trial to begin.
Williams' mother saying she'll continue to be at every court date.

Wallace is still being remanded and is due back in court on April 22.