#N12BX: Stay in your lane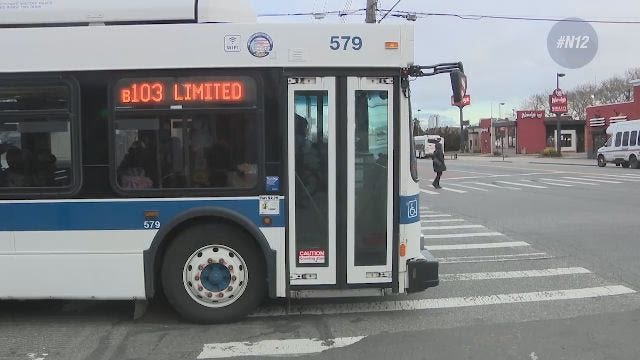 The MTA plans to outfit 123 buses with cameras that will be used to ticket drivers who block bus lanes.
The camera system will be rolled out on select service bus routes this year.
It's aim is to speed up the infamously slow city buses.
Earlier this year, Mayor Bill de Blasio announced a goal to speed up buses by 25 percent in the next two years.
The cameras will take photos and videos of the license plates of cars in their lanes.
That information will then be sent to the Department of Transportation for processing.
MTA documents show the cameras will be installed on new buses along the M15 and B44 select bus routes in Manhattan and Brooklyn.