#N12BX: Where is Melania Trump?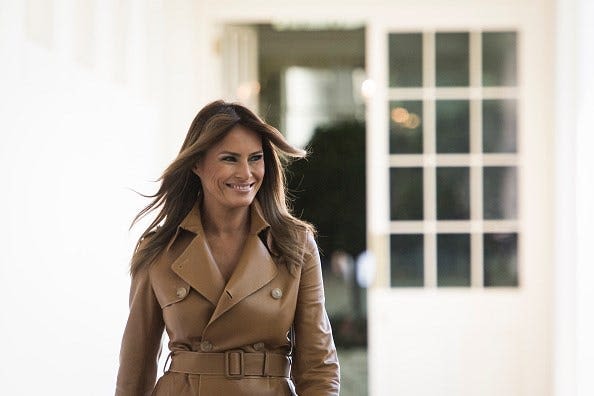 First lady Melania Trump has not been seen in public for nearly a month.
She checked into the hospital and underwent surgery for a benign kidney condition on May 11.
Since then, many rumors are swirling on the internet about her whereabouts.
One rumor suggests Melania left the White House and moved back to New York City.
Another suggests she really got plastic surgery. Some believe she just may just be keeping a low profile.
When asked where the first lady was, a Trump spokeswoman responded by saying Melania was still recovering.
The spokesperson denied to comment on the rumors.
However, Melania still managed to tweet on Memorial Day.