National Weather Service confirms 3 tornadoes touched down in NJ as Ida struck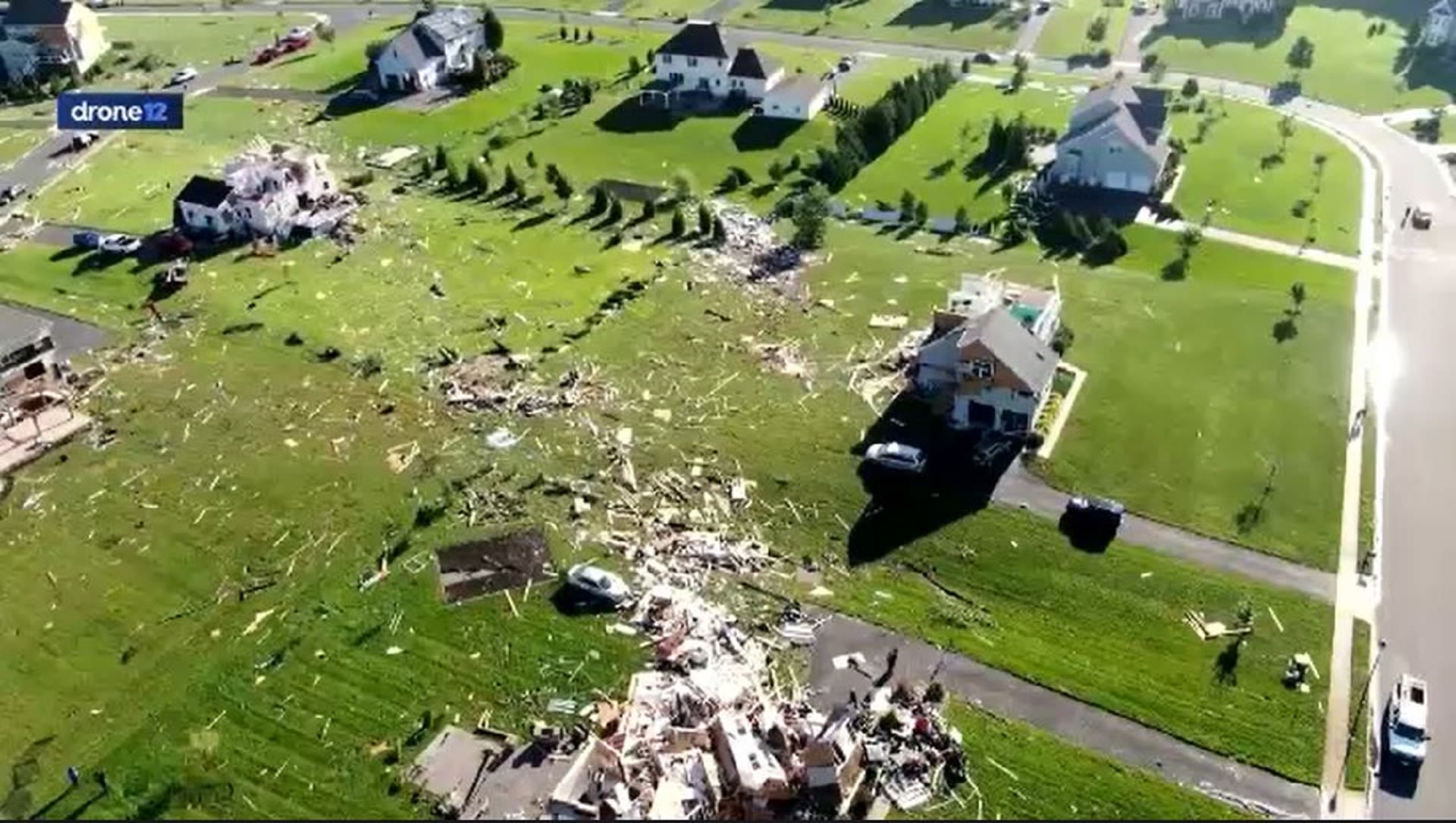 The National Weather Service has confirmed that at least three tornadoes touched down in New Jersey on Wednesday while Ida tore through the state.
The first tornado passed through the Mullica Hill section of Harrison Township in Gloucester County, while the second one touched down in Edgewater Park in Burlington County. A third tornado touched down in Princeton.
The weather service says that the tornado that touched down in Mullica Hill was classified as an EF-3 tornado. Maximum wind speeds were around 150 mph.
Teams from the weather service are still out making damage assessments to see if any other tornadoes can be confirmed around the state. At least two tornadoes were also confirmed in Pennsylvania.
Gov. Phil Murphy toured Mullica Hill on Thursday morning with other elected officials to assess the damage there. About 10 homes were destroyed and more were damaged when the twister tore through the town.
"The road will not be short, and it won't be easy, particularly, in the near term. And they're all – and who can blame them – in a state of shock. But they're going to get there. They're going to rebuild, they're going to get back on their feet and get their lives back to some semblance of normalcy," Murphy said. "But it's devastating and it's incredibly random."
The governor has spoken to President Joe Biden and expects a disaster declaration for Gloucester County.
Murphy says the victims will have the full resources of the state and federal government to help get them back on their feet.