Nets beat Magic, wrap up No. 6 seed in East playoffs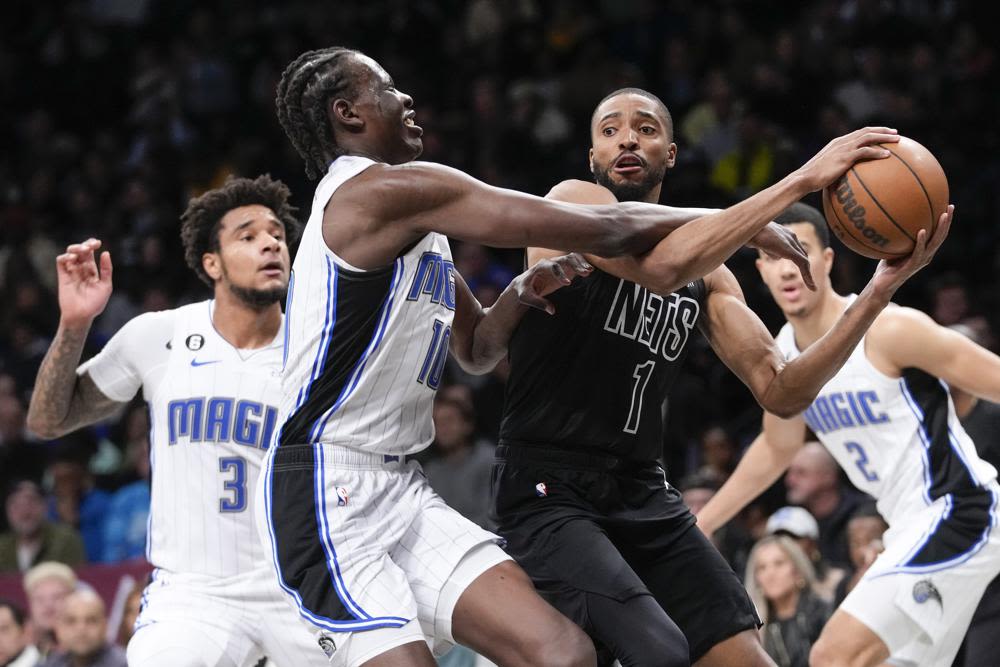 NEW YORK — Mikal Bridges scored 22 points and the Brooklyn Nets, shortly after wrapping up the No. 6 seed in the Eastern Conference, beat the Orlando Magic 101-84 on Friday night.
The Nets no longer needed the victory by the time the game was over, having secured a playoff spot when Miami lost at Washington while their game was in the fourth quarter.
Brooklyn earned the final guaranteed spot in the East and will face the No. 3 Philadelphia 76ers in the first round. First, those teams meet on Sunday afternoon in Brooklyn for what is now a meaningless regular-season finale.
Cole Anthony had 14 points, nine rebounds and six assists for the Magic.