News 12 goes behind the scenes with DOT's pothole fillers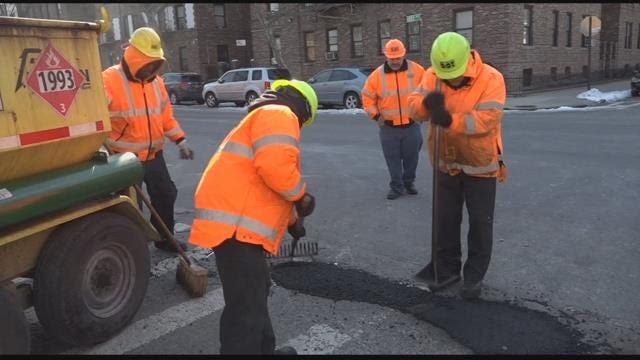 The city Department of Transportation says it has repaired more than 13,000 potholes in the Bronx and more than 8,000 in Brooklyn so far this year.
News 12 followed a DOT crew to see just how they fix the craters. 
Crews say their average response time is about three days from when a complaint is called in, but areas that are of safety concern take priority.
There are multiple ways to report a pothole, including calling 311 or downloading the 311NYC app.