No Way Out: A months-long investigation into New York's domestic violence laws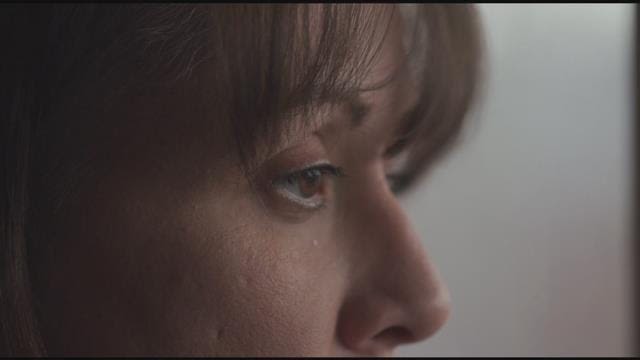 Mothers with painful pasts are sounding the alarm about new York state's domestic violence laws, - claiming that far too often violent batterers are awarded child custody with potential deadly consequences.
In 'No Way Out,' a months-long Turn To Tara investigation, News 12 takes an in-depth look into domestic violence laws on the books in New York and speaks to victims who feel these laws create more problems, than solutions.  The Turn to Tara investigative team spent months combing through court cases and police documents.  In the research, they discovered hidden truths about New York's domestic violence laws and their impact on victims and children.
In Part One of the three-part series, News 12's Tara Rosenblum uncovers the shocking statistics that everyone should know.
Every 9 seconds in the United States a woman is assaulted by an intimate partner.  Many of the women are moms trying to protect their children, but that doesn't always work out.
The Leadership Council on Child Abuse says 58,000 U.S. children a year are court-ordered into the custody of abusive parents.
Video: Extended interviews with domestic violence victims:
Rosenblum spoke to one mom, "Vanessa," (real name has been changed for safety reasons) who explains that she was abused by her ex-husband, a local college professor. "He had broken my nose. I had two black eyes. I was battered all over. Chunks of my hair were missing. The beating ensued for hours."

Vanessa says the abuse continued and despite multiple arrests and guilty pleas, her goals of making a clean break from the ex-husband were "derailed" after a judge issued him visitation rights with her son. "You are playing fast and loose with a child's life. I couldn't get out of the house, and I'm grown woman. How is a 3-year-old going to get away or get help and you're just going to trust someone with history of domestic violence? We hear cases all the time, children going to visit with batterers and not coming back home."
The Center for Judicial Excellence says 666 American children (23 in New York) have been killed by a parent in the past decade. In 85 of those cases, mothers had warned family courts their children were in danger.
An existing case law in New York does require all judges to factor in previous abuse convictions during custody hearings. However, state Sen. David Carlucci (D) thinks the laws are not specific enough, so he's proposed a bill spelling out the exact crimes to be considered like stalking or assault. "It's about time we give more rights to the survivors of domestic violence," says Carlucci.
Unfortunately, there are many victims across the Hudson Valley. A public records request for the six counties in the News 12 Westchester/Hudson Valley coverage area found out there were 6,424 victims of domestic violence in 2017 alone.
A third of the cases played out in Orange County. As far the cities with the most victims? Mount Vernon and Newburgh each had 593.
Jennifer Glen is an example of a youngster who suffered a painful childhood and how cases of domestic violence and custody are rarely black and white. "When my dad started abusing alcohol, he became very violent with my mom. My brother would see the fighting and beating. I would hide in my room and put the pillow over my head so I wouldn't hear screaming and shouting. It was really terrifying."
Even so, when her mom finally found the courage to leave, she now says that she was grateful that a judge granted supervised visits with her dad. "I think it's so hard as a child. It's drastic to go from him being there one day and the next day you wake up and say, 'where's my dad?' You are so used to their voice and hearing them."
Glen says her relationship with her dad is now on the mend, but she is uncertain how her family would have been impacted by a makeover of the state's domestic violence laws. However, Carlucci says the makeover is long overdue. "This is a public health emergency, and the alarms should be ringing, but unfortunately I don't think they are."
VIDEO: Tara Rosenblum interviews judges Kathie Davidson, Susan Capeci and Lewis J. Lubell.