NYPD: Grow house operation found in Marble Hill building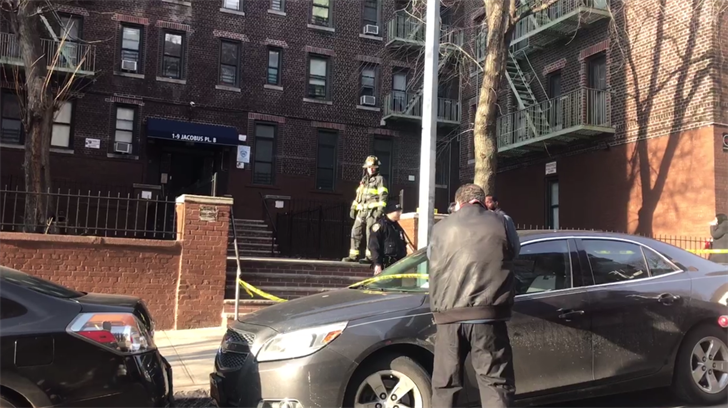 Police discovered an apparent grow house within an apartment complex in Marble Hill Thursday.
Detectives confirmed the grow operation spanned between two fifth-floor units inside two different buildings at Jacobus Place.
The FDNY says they received a call after 12 p.m. to respond to downed wires. Neighbors say they received knocks on their doors asking them to leave because of a possible gas leak, but upon exiting, they quickly realized something more serious was happening.
"You smelled it in the building. I mean you have the doors always broken, he's got people walking in and strangers in the hallway smoking marijuana, so you don't know if they're connected to whatever is happening," says building resident Genevieve Enggasser.
Photos of marijuana plants found inside the apartment suggest that they are not new. Officers were seen carrying out garbage bags filled with marijuana and growing equipment that was then packed into squad cars.
Residents did not seem to be shocked by the discovery, one even suggesting she alerted police about it in the past.
"I even told the police that and they didn't listen to me ... I told them like a year ago," says resident Cynthia Torres.
Dozens of residents were not allowed inside the building for a short time during the investigation. They were let back in a short time after.
Officials from the Department of Buildings were also on the scene. They say they found illegal plumbing and electrical work, along with partitions inside both apartments. They issued a violation for work without a permit to the building owner.
Police have not yet made any arrests.