Officer shot in struggle in Harlem; suspect killed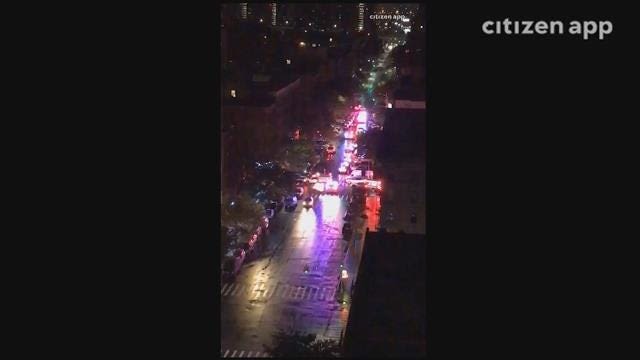 An NYPD officer was saved by his bulletproof vest when he was shot in the chest in Harlem Wednesday morning.
The police-involved shooting happened in an apartment building at Frederick Douglass Boulevard and West 148th Street. Police say they responded to the scene after calls of a disturbance.
"As the officers fanned out to search the second-floor hallway, one officer suddenly encountered the suspect standing naked pointing a 9mm semi-automatic handgun at the officer. The violent struggle immediately began and shots were fired. The officer yelled for help as the struggle continued and the other officers discharged their firearms," said NYPD Commissioner James O' Neill.
Video posted on Twitter by the Police Benevolent Association showed 34-year-old Officer Christopher Wintermut, who is now released from the hospital. He is expected to be OK.
Police say the suspect who was shot and killed is 29-year-old Victor Hernandez.
Police say they recovered a gun at the scene. They say there is no word yet on who fired the bullet that hit the officer.