Officials: Woman charged with murder in connection to Soundview stabbing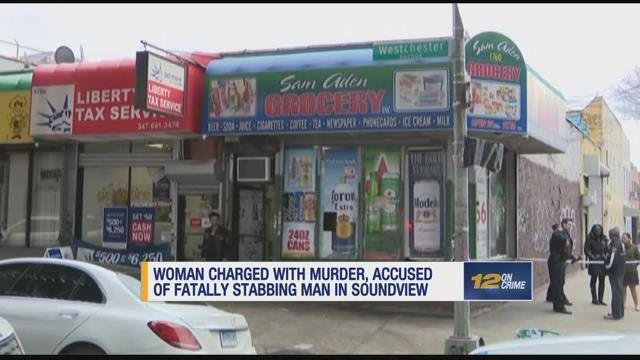 Officials say a woman accused of fatally stabbing a 70-year-old man at a bodega Friday is facing murder charges.
They say Madelyn Tamarez, 31, has a long arrest history and is now facing charges including murder, manslaughter and criminal possession of a weapon.
Bodega employees say both the suspect and the victim were regulars and that Tamarez came into the bodega calling the victim a racist. They say she also hit and spit on him.
Employees say they forced Tamarez out of the bodega but she returned about 20 minutes later with a knife.
They say the victim was known as Santana, but police have yet to publicly identify him so that they can notify his family.