Police: Bronx priest charged with drug possession in Westchester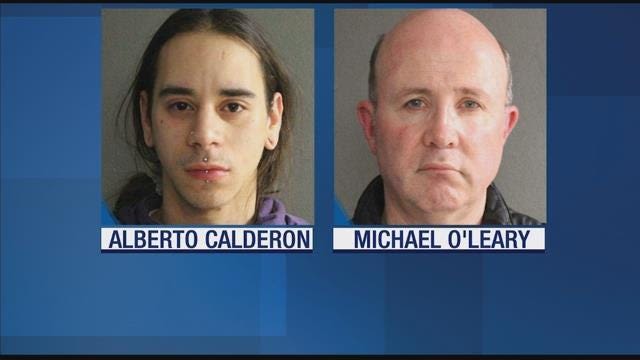 Police say a Bronx priest was arrested on drug charges in Westchester Sunday.
Westchester police charged Father Michael O'Leary, of the Bronx, with methamphetamine possession.

O'Leary and 27-year-old Alberto Calderon, of Brooklyn, were arrested Sunday around 1 a.m.

Police say officers spotted a suspicious car near Charles Point Park in Peekskill. News 12 was told that O'Leary was in possession of more than a half-ounce of crystal meth, two pipes, numerous plastic bags and two scales in the car.

O'Leary gave police officers his address as Our Lady of Consolation, a home for retired priests in Riverdale.

The New York Archdiocese says that the 50-year-old is a priest, but is not currently assigned to a parish.

O'Leary and Calderon are both facing felony drug charges, including criminal possession with intent to sell. Both were arraigned Monday morning and are being held on $1,000 cash bail.