Police: Fatal Fordham shooting may have been botched drug deal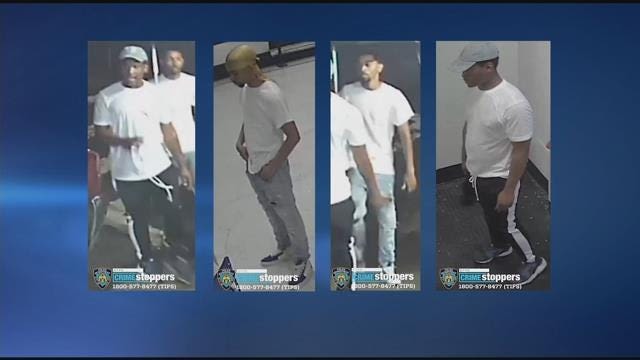 Police have released a chilling video capturing the moment a gunman shot and killed another man in front of an apartment building in Fordham.
Police believe the death of 31-year-old Richard Cepeda on Saturday stemmed from a botched drug deal.
The newly released video shows two men enter a building on Grand Concourse and Field Place around 9 p.m. Seconds later, Cepeda is seen sitting in a blue lawn chair when a man wearing a black and gold durag walks up to him. That is when police say Cepeda handed something to the suspect before he pulled out a gun on him.
In the footage, Cepeda looks like he's trying to flee the building, but a second man with a hat is waiting in the entrance and starts to punch him as they take the fight outside. He is then seen running away down the sidewalk when the gunman shoots him in the back. 
News 12 is told police arrived at the scene just before 10 p.m., where they found Cepeda shot in the back. He was rushed to St. Barnabas Hospital, where he was pronounced dead.
News 12 is told Cepeda did not live in the building, but he normally hung out there.
Police say they are working to identify the two suspects. 
Anyone with information is asked to call police.