Morrisania shooting leaves man dead; 1 arrest made as NYPD looks for gunman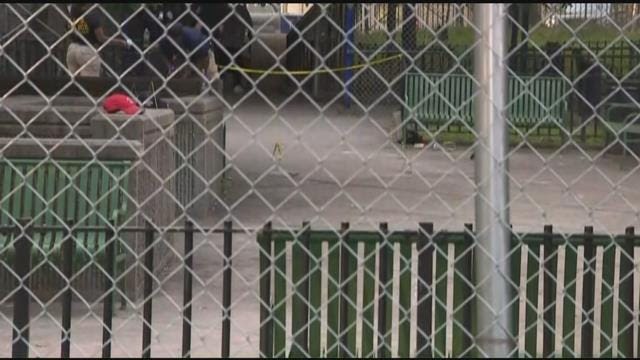 Police say a shooting outside the Webster Houses in Morrisania left a 33-year-old man dead early Friday morning.
The shooting happened around 12:30 a.m. Police found the victim with gunshot wounds to his torso and arm. They also found a gun at the scene.
Authorities say Daryl Thompson was taken into custody this morning and is being charged with criminal possession of a weapon and unlawful possession of marijuana.
The NYPD Thompson was connected to the shooting, but they are still searching for the shooter.
The victim was identified only as "Shaheem" by a person who described himself as a friend. The victim's brother told News 12 that he was just with him before the shooting. He says his brother was recently released from prison.