President Trump says administration is close to deal with Congress on virus aid package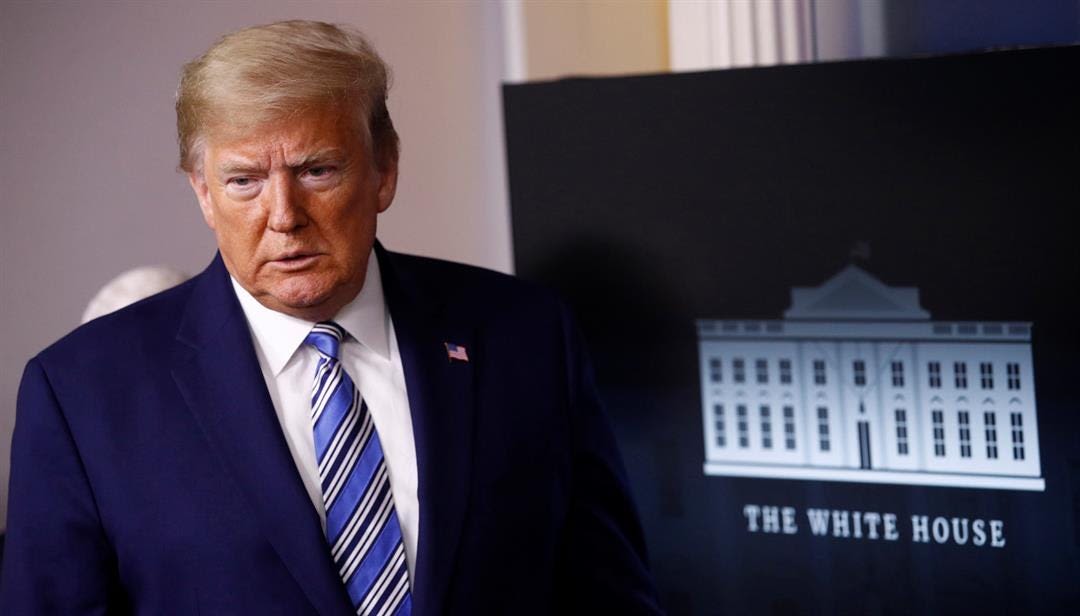 Members of the president's Coronavirus Task Force held a briefing Sunday at the White House with the latest on the COVID-19 pandemic response.
BRIEFING NOTES: 
-President Trump says negotiations are ongoing with Congress on another COVID relief package, and he says possibly a deal could be announced on Monday.
The deal under discussion
includes up to $450 billion, part of which would boost a small-business loan program that has run out of money. It would also add funds for hospitals and COVID-19 testing.
-"America continues to make steady progress in our war against the virus," the president says.
-President Trump says his administration will invoke the Defense Production Act to get more swabs manufactured for COVID testing.
-President Trump says the government is encouraging state governors to share successful strategies with other states in fighting the virus.
-The president says that we continue to see improvement with declining trajectories in multiple cities thanks to aggressive measures undertaken by the American people.
-President Trump says US will be helping other countries by sending supplies including ventilators as needed to fight the virus, including Mexico. "Our companies stepped up and did an incredible job," he says.
-Vice President Pence reiterated that some of the country's metro areas are seeing positive trends.
-Vice President Pence says "no one wants to reopen the country" more than President Trump, but he urged Americans to continue to listen to state and local leaders to not undo the progress that has been made.
-Vice President Pence outlined efforts to work with governors to expand testing and supplies, and says he will lead a call with state governors on the issues on Monday. 
-The Vice President says the administration believes that it has the testing available that will allow states to "move into phase one" of the government's reopening guidelines, if other criteria is met.
-Medicaid and Medicare Administrator Seema Verma says the government will issue guidelines on health systems resuming some services that may have been halted to brace for COVID surges. It won't be immediate, and will be "more like a sunrise where it's going to be a gradual process," Verma says.
-Veema says the US will begin requiring nursing homes to report to patents and their families if they have any COVID cases, as well as the CDC. She acknowledged the hardships that the crisis has placed on nursing homes and their patients.
PHOTOS: Countries around the world cope with COVID-19