Prosecutors: Still no indictment for Juan Rodriguez in deadly hot car tragedy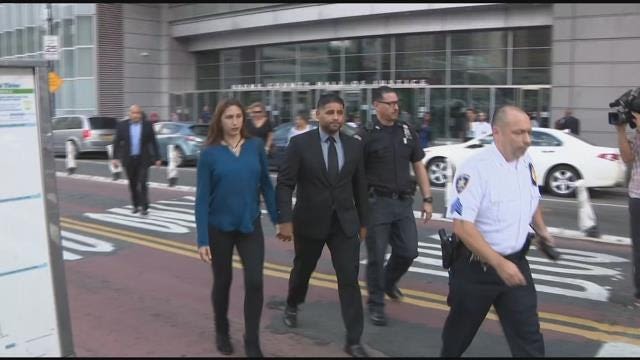 Prosecutors have not yet indicted Juan Rodriguez in the fatal hot car tragedy that took the lives of his twin babies in July.
The Bronx District Attorney's Office has asked for more time to decide whether to hand the case over to a grand jury.
Rodriguez' lawyer Joey Jackson spoke to the press after a closed door meeting with prosecutors.
"They have asked me for certain information in connection with this case. We will continue as we have from day one being transparent giving them everything they asked for in terms of evidence and information," says Jackson.
Rodriguez claims he forgot to drop off his 1-year-old twins Luna and Phoenix at day care in Yonkers on July 26. He discovered his babies still strapped in their car seats after returning to his car from his eight-hour shift in Kingsbridge.
Rodriguez's lawyer continues to say the deaths were an accident. Jackson says since April, 43 children nationwide have died in hot cars, according to the Kids and Cars website.
Jackson says he has waived Rodriguez' right to a speedy trial and that he or Rodriguez will be accepting a plea deal.
The family of Rodriguez say they hope the case will come to a close soon. Rodriguez is due back in court on Oct. 24.