Rangers hire Peter Laviolette as coach to replace Gerard Gallant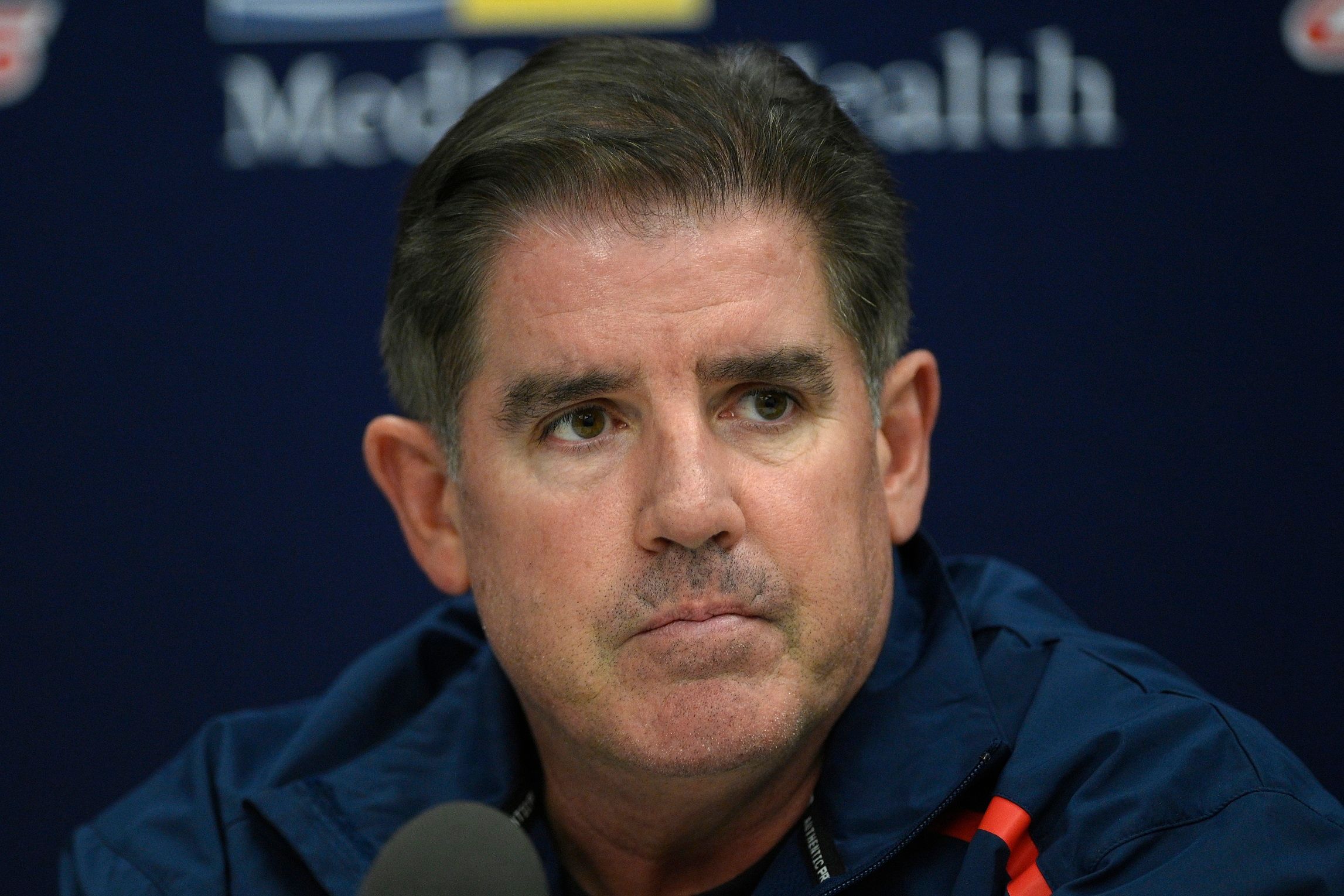 The New York Rangers have hired Peter Laviolette as their next coach, bringing in a seasoned veteran with Stanley Cup-winning experience to replace Gerard Gallant.
The team announced the selection of Laviolette on Tuesday, putting the U.S.-born leader in NHL coaching victories in charge at a time of great expectations, with the Original Six franchise firmly in win-now mode.
"With Peter's extensive experience as a head coach in the National Hockey League, as well as the success his teams have had at several levels throughout his career, we are excited about what the future holds with him leading our team," general manager Chris Drury said in a statement.
Laviolette replaces Gallant, who mutually parted ways with the Rangers after their first-round playoff exit. Gallant spent just two seasons behind the bench in New York, leading the team to the Eastern Conference final last year.
Since Drury, a former captain, has taken over as general manager, the directive from owner James Dolan down has been to win the organization's first championship since 1994.
Laviolette certainly has experience to fit the bill of doing that. He coached Carolina to the Stanley Cup in 2006 and has taken two other teams to the final: Philadelphia in 2010 and Nashville in 2017.
"Peter's impressive resume, which includes winning a Stanley Cup and advancing to the final with three different teams, has made him one of the most respected coaches in the league," Dolan said. "As we move forward in our goal to consistently contend for the Stanley Cup, I am confident that Peter is the right head coach to lead our team."
Most recently, Laviolette spent the past three seasons coaching the Washington Capitals. They made the playoffs and lost in the first round each of the first two before missing this year, and Laviolette and the team decided to go their separate ways.
This is Laviolette's sixth head-coaching job in the NHL, after he played his only 12 games in the league for the Rangers in 1988. After one season as a Boston assistant, the Massachusetts native coached the New York Islanders before going on to Carolina, Philadelphia, Nashville and Washington.
Laviolette, 58, has presided over 752 regular-season victories. In addition to winning the most games among American coaches, Laviolette is third among active coaches, trailing only New Jersey's Lindy Ruff and Florida's Paul Maurice, the latter of whom has the Panthers in the Cup Final.