Rangers sign Vincent Trochek to 7-year deal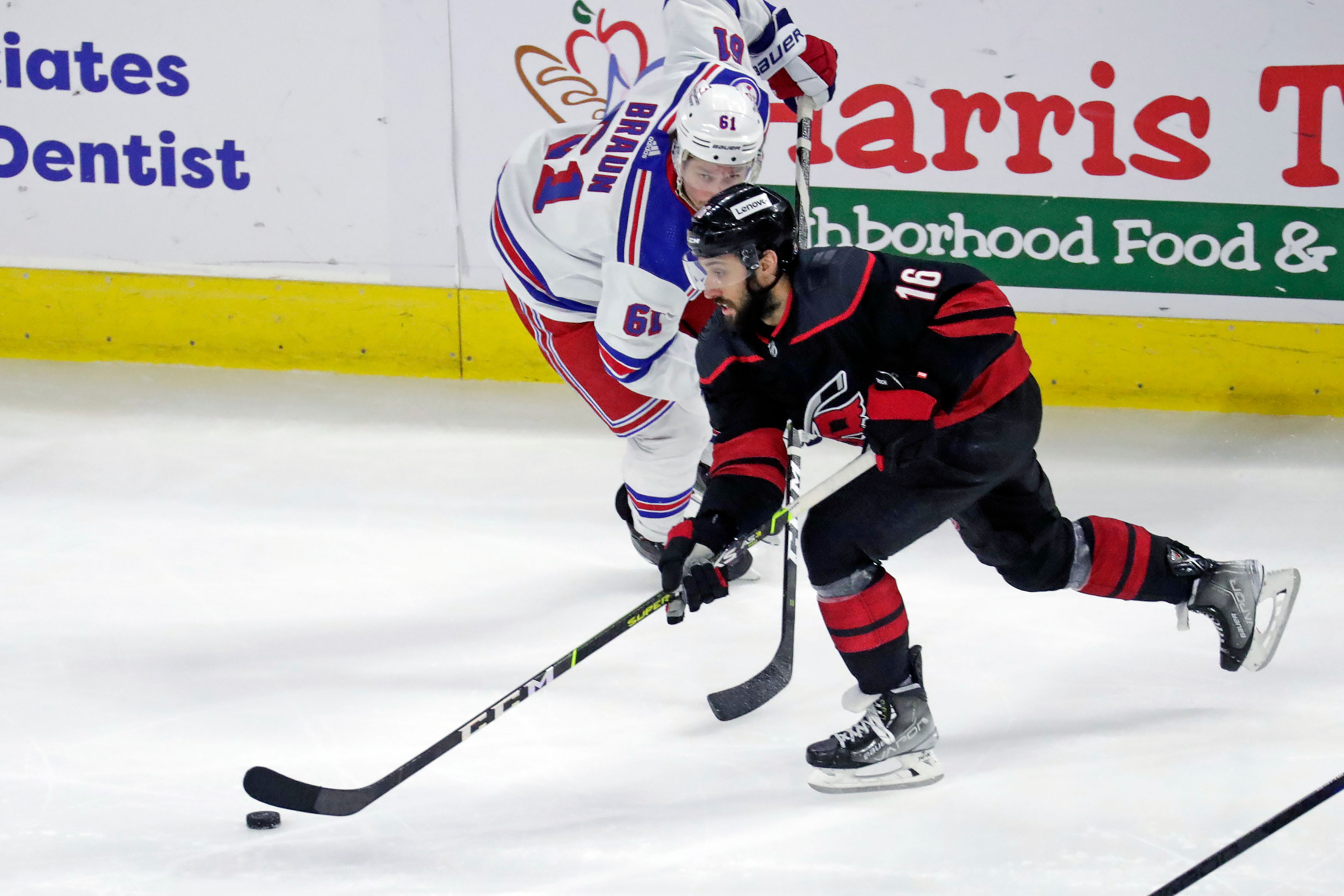 The New York Rangers made a major splash by signing versatile center Vincent Trocheck as NHL free agency opened with a rush on Wednesday.
Trocheck signed a $39.375 seven-year contract in a move made by the Rangers to replace Andrew Copp, who signed a $28.125 million, five-year contract with Detroit.
The 29-year-old Trocheck has nine seasons of NHL experience, including the past two full years in Carolina, where he had 39 goals and 96 points in 135 games with the Hurricanes.